Where's the love?
ICYMI, President Duterte addressed the country yesterday evening to discuss the recent developments and nationwide safety measures concerning the Coronavirus (COVID-19) outbreak.
Highlights from his almost 1-hour long rambling speech include hating on cellphones, detailing the latest Memorandum on the Metro Manila 'community quarantine', praising Senator Bong Go and China's Xi Jinping, comparing COVID-19 to AIDS, and ending it with a cough.
Just the stuff you'd expect.
However, his choice of praise left many with a bitter taste in the mouth, as he failed to thank the pvblic health workers currently on the frontlines of the virus. Instead, he chose to call out Bong Go's hard work and even the 'goodness' of Xi Jinping.
'[Si Bong Go] lang ang working hard talaga.'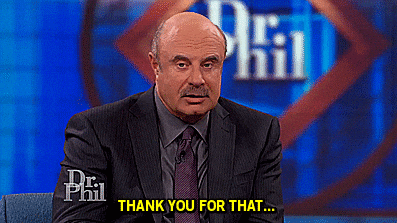 Now, we don't want to dismiss all the work that Go has supposedly done. Duterte can thank anyone he wants. But with COVID-19 ultimately being a medical crisis and many of our health workers literally risking their lives in hospitals around the metro, they deserve that same spotlight.
Many have also pointed out that Duterte didn't mention the FDA-approved test kits made by scientists from the University of the Philippines.
The locally-made test kits not only provide faster diagnosis, but they're also far cheaper than their imported counterparts, costing PHP1,320 compared to the usual PHP 8,500 pricetag.
Pres. Duterte: *Thanking China*

Doctors:
Nurses:
Medical technologists:
Health workers:#lockdown #covid19 pic.twitter.com/3SNzkYYr82

— 💛FateDestiny💜 (@gemini8I8) March 12, 2020
DI MAN LANG NAGTHANK YOU SI DUTERTE SA LOCAL HEALTH WORKERS WHO'S IN THE FRONT LINE OF RISKING THEIR LIVES? BUT CHINA? ONE FUCKING MINUTE

— pɐʞoʇɐ (@dakotahnnsn) March 12, 2020
The fact that Duterte took a minute to give Bong Go's ego a boner instead of thanking the UP scientists who developed the COVID-19 testing kit is an insult to Filipino ingenuity

— Javi Vilchez #DefendPressFreedom #HoldTheLine (@Javiercrombie) March 12, 2020
To our frontline healthworkers:

The President may not have acknowledged your sacrifices for this country (even as he thanked Xi Jinping), but know that many of our countrymen are grateful for your services.

Maraming salamat. Maraming salamat.
Walang hanggang pasasalamat.

— Gideon V. Peña (@gideonpena) March 12, 2020
It seems as if Duterte already has a penchant for failing to acknowledge the importance of the health sector though, as the gov't previously slashed the PH healthcare budget by a whopping PHP10 billion.
Though it's what we've come to expect, the growing number of cases in the country and COVID-19 being a global pandemic calls for an approach different from force or fear.
It's high time we give the credit AND platform to health officials who are sacrificing the most to get the job done behind the scenes – even more so than the people basking in the spotlight.
Banner graphic by Marx Fidel