Further proof that doggos are angels
In an interview with Apple Beats 1, Paramore frontman Hayley Williams opened up about how she's coped with depression through the years.
At one point in the emotional interview (5:40), Hayley opened up to interviewer Zane Lowe on going to a dark place following Paramore's 'After Laughter' tour back in 2018.
When asked what had prevented her from taking her own life, Hayley brought up her long-time Cockapoo dog, Alfie.
'My dog is the reason I'm alive. Because he would've been waiting on me to get home, no matter what. You know how little sweet little puppies sit and they wait? I couldn't think about it.'
Apart from Alfie, she further credits the support she received from family and going to intensive therapy to work on her mental health.
'I just couldn't [commit suicide], and I'm glad, because life is still hard. It didn't become just like a breeze overnight or anything and it's been years and it's still not a breeze, but it's so rich and now.'
Meanwhile, Hayley dropped her latest tracks 'Simmer' and 'Leave It Alone' earlier this month with themes of grief and renewal. Her solo album 'Petals for Armor ' is set to drop on May 8.
Sending you love, Hayley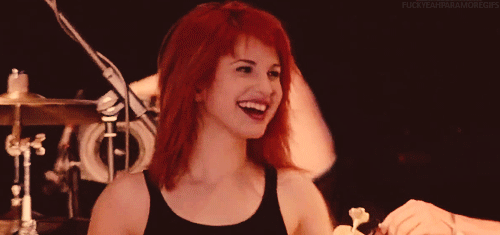 If you need help or someone you know does, call Hopeline, a 24/7 suicide prevention hotline, at (02) 804-HOPE (4673) and 0917 558 HOPE (4673) or text 2919 (toll-free number for all GLOBE and TM subscribers). Know more at http://www.ngf-hope.org/contact-us.
Banner credit: nme.com