In a horrifying video, policeman Jonel Nuezca from Paniqui, Tarlac is seen killing 52-year-old Sonya Gregorio and 25-year-old Frank Gregorio. The mother and son were shot at point-blank range by Nuezca in the middle of a heated argument regarding a boga (or PVC cannon) owned by the pair.
What's even worse is that Nuezca's daughter, who couldn't be more than a decade old, saw the whole thing unfold before her very eyes.
The shooting, just like every other instance of police brutality under the Duterte administration, triggered outrage from local social media. This time, however, seems different.
As of writing, there are 300k tweets of #StopTheKillingsPH on Twitter. Actress Maine Mendoza couldn't contain her dismay. Your feed is most likely littered with hundreds of posts, bearing thousands of likes, shares, and retweets, all saying the same thing: The incident is another disgusting reminder of the Philippine National Police's lack of morals.
But the tragedy also begs question: Would we have given so much sh*t if the incident wasn't caught on camera?
"My father is a policeman."

That wasn't self-defense, that wasn't a proper argument;

That was murder. #StopTheKillings #PULISANGTERORISTA pic.twitter.com/4fTgtjZ77m

— Stell cutie (@imSTELLtheone) December 21, 2020
Don't get me wrong, there has always been substantial outrage surrounding police brutality – as long as there's evidence, that is. The footage of Kian Delos Santos being dragged by cops come into mind. Military veteran Winston Ragos being murdered at a checkpoint is a recent one. If there's concrete proof, you can bet someone's going to tweet about it.
In comparison, there have been 5,856 police killings since 'The War on Drugs' began in 2016. This does not take into account the murders by vigilante gunmen linked to the police. Numerous reputable journalists and investigators, both local and international, have exposed, ad nauseam, that many incidents are based on false evidence.
And yet, President Duterte is still around. 'Police reform' is basically non-existent in the Filipino dictionary. Barely anyone blinked when a red-tagged doctor and her husband was slain in Negros. Where was this energy when another lawyer, the 53rd since 2016, was killed in his own office just last month?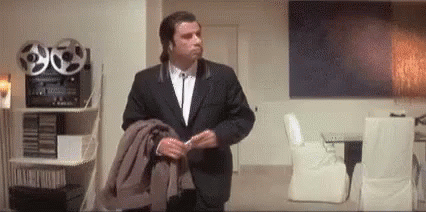 Countless incidents similar to the Gregorios happen every day, but we barely give a damn, simply because no one was around to capture them. Headlines of police brutality are the norm, to the point we're desensitized. But once in a while, we're reminded that monsters do exist outside of our personal bubbles.
And how long would this outrage last, exactly? A month or two, then swept under the rug like the Philhealth scandal? Or will something actually come out of it, like police reform or, I dunno, a better sense of what we want in our leaders?
Change better happen, today or two years from now. Otherwise, we're just kidding ourselves.
Banner credit: Bea Zaragoza