If you've been using dating apps for a while, then you've seen it all. There are the typical travel photos, mirror shot after working out, parties with friends pre-pandemic, the occasional beach photo, and more. But if you find yourself swiping on men posing with dogs, a new study found that these are the ones who are down for a long-term relationship.
The research was conducted by professor Maryanne Fisher, an evolutionary psychologist from Saint Mary's University, Canada. She analyzed 750 dating profiles of both men and women, and she asked them if they were looking for long-term relationships or just flings. After analyzing the respondents, it showed that an average of 8 in 10 men who were looking for something serious had a photo with a dog on a dating app.
On the other hand, only 5 out of 10 men who were looking for a fling were seen featuring a dog. But instead of a pup, some were most like to show off "their chests, their motorcycles, their boats and the big fish they caught on the weekend." The findings have been published in the journal Evolutionary Psychological Science.
View this post on Instagram
Fisher explained that doggo photos subconsciously indicate to single women that a man is trustworthy and responsible. She said, 'Keeping a dog alive is a huge investment. It is an investment financially, but also you have to walk it and care for it and keep something alive.'
'By showing these pictures perhaps they're thinking, "OK women, you'll see these and infer that I'm willing to do the same things in our relationship,"' she added.
While having a dog in the photo isn't the main basis, women should still be wary because some men borrow the dogs of someone else to pose for a pic to make their profile more enticing a.k.a. the act of dogfishing. However, Fisher said that she cannot accurately tell whether men include canine photos since they "unconsciously know that dogs are the best way to entice women."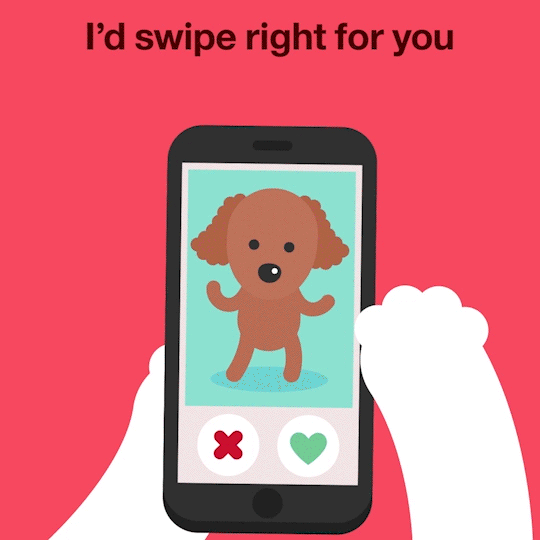 Banner: (L) Park Seo Joon | Instagram/bn_sj2013 (R) Marketwatch