In case you missed it, GlutaMax faced a ton of backlash over the weekend for an ad that suggests that people who have dark skin are treated more unfairly by society than those who don't.
The skin whitening brand positioned itself as a solution to this dilemma, claiming 'Wag magalit, mag-GlutaMax.'
Naturally, this notion didn't sit well with the pvblic.
I'm so angry about this ad that I can't even breathe properly. Wtf.

I'm imagining young Filipinas who see this ad and feel shame from their BEAUTIFUL, NATURAL, BROWN COLOR. You should be ashamed of yourself, GlutaMAX. You, the ad agency, and everyone involved in this shitty ad. pic.twitter.com/aApnom8aIh

— Anna Oposa (@annaoposa) April 13, 2019
Following the intense scrutiny, GlutaMax went on to issue a statement justifying its campaign, saying:
'Biases continue to be held by society, and many Filipinos experience its firsthand. This is a truth that exists.'
'The brand agrees that all skin tone is beautiful, and at the same time, believes that everyone is entitled to choose what empowers them.'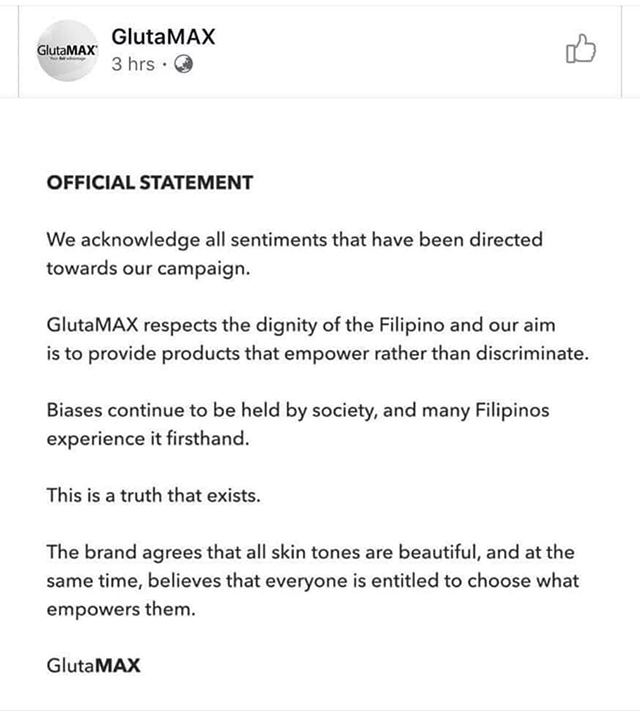 As predicted, the message AGAIN didn't sit well with pvblic. Probably realizing that it's futile to go up against an Internet mob, GlutaMAX scrapped their first statement and released a new – and hopefully more sincere – apology.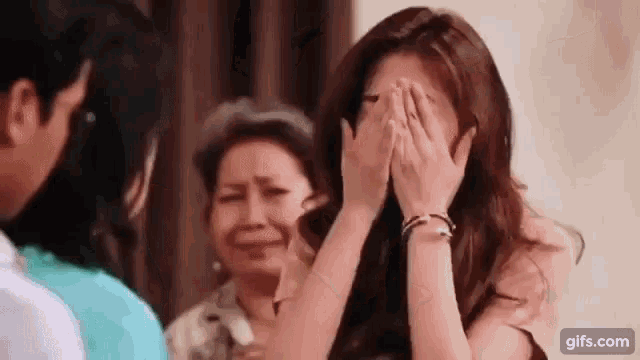 The brand basically apologized for the discomfort and pain that their campaign has caused. The backlash apparently taught them an important lesson, writing:
'As we've learned, talking about skin is never a skin-deep issue. It's a minefield of sensitivities, of deeply held beliefs, and should never be taken lightly.'