For a bunch of early '90s kids, the idea of esports is surreal.
If you had told us back then that playing Call of Duty for hours on end would result in fame and fortune, not sermons from annoyed parents, we would've called you insane. But that's exactly how gaming works these days, as seen in esports tournaments like Globe's G Battle Zone.
Held at the Mall of Asia Central Atrium last September 24, the country's most extraordinary esports athletes competed for Mobile Legends and Valorant supremacy, prize money, and the adoration of a crowd with the same burning passion for gaming.
The event is part of #ExtraGDayEveryday, an annual celebration by Globe that aims to give back to its loyal customers who have made Globe an integral part of their lives.
Being at G Battle Zone triggers pride and jealousy among old-school gamers. Pride, because this was our dream; to celebrate gaming like the exciting industry it is, not demeaned as "nerdy," "an addiction," or "walang patutunguhan."
Jealousy, because everything about the event is so.darn.extra.
The set-up is extra
G Battle Zone upped the anté with prize booths, esports influencers, sponsored giveaways, and color commentators reminiscent of hyperactive bystanders during our tourneys in internet cafes.
The competition was live streamed on Facebook and held in front of a cheering audience, not screaming mothers looking for their kids who hadn't shown up for dinner.
It hosted two championship cups for two top-rated games: Mobile Legends (G Legends) and Valorant (G Radiant). And while we never earned anything more than the power of ✨friendship✨ back then, a total of PHP750,000 were up for grabs for today's winning teams.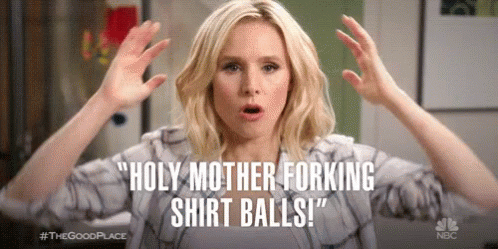 Hosting a big-time event in the new normal wasn't easy, but Globe is committed to supporting Philippine esports by having G Battle Zone feature amateurs and semi-pros at their best.
"We're trying to encourage more teams to form and join by engaging at the grassroots level," said Ralph Aligada, Head of Globe Games and Esports.
"We want to highlight the good in friendly gaming competitions. We give our players the proper exposure and tools. We could've done an online tournament, but we want people to understand that Globe and our customers are headed towards a new future and we believe our avid gamers will embrace it wholeheartedly."
The rewards are extra.
Loyal Globe customers can also take advantage of perks from Globe Gamer Grounds , an online platform that lets users play with friends, personalities, and other community members. Moreover, customers can use their Globe Rewards points to redeem gaming pins/vouchers from Garena and Razer Gold partners.
Jerome Patalud, Head of Globe Rewards, promises more are on the way.
"Expect more gaming vouchers and events. G Battle Zone, 917 GDay, these are only a taste of the extraordinary experiences celebrating gamers in the following years."
The culture is extra – and it's incredible.
Isn't it amazing that we now live in a time when it's cool to be a gamer?
The amount of exposure and perks, not to mention the idea that gaming is now a legit career, was once a prospect we drooled over. Meeting the gamers at the G Battle made me realize how skilled gamers are mentally and physically. There's a reason why this is now recognized as an Olympic sport and seen as a proper career.
But does that mean we're grumpy old boomers about it? Hell no. Any true fan would shed a tear at the reality that gaming is now open to people from all walks of life. There are no nerds, cool kids, weebs, or losers here, but a community that shares an extraordinary passion for an experience that has always been fun and exciting.
And isn't that something to be happy about? 🙂