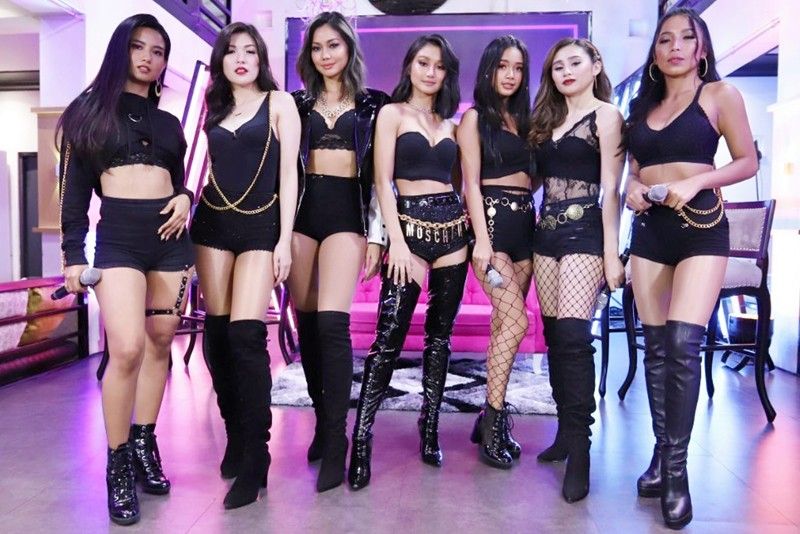 Since their inception in 2015, It's Showtime's 'GirlTrends' has continued to be an enigma.
There's no denying that the girl group from the noontime show – which features the likes of Chie Filomeno, Sammie Rimando and Mikee Agustin – are a young, gorgeous and talented bunch.
But even with the quintet's supposed potential, the group somehow continues to churn out mostly mediocre, uncoordinated dance numbers 3 years into their debut. The girls' latest outing, a dance cover of Sam Smith's 'How Do You Sleep', pretty much summarizes that fact.
It's Showtime has given GT, formerly known as 'Girltrends', a second chance to improve their performance or else the group will be disbanded. Earlier this year, they were regrouped and only few were retained. Is this the kind of performance we all want to see on a national tv? Do they deserve the second chance?Look at Hashtags. Ang laki ng improvement. Mas may appeal pa sa mga tao. Itong mga Girltrends nato, jusko. Before you perform live on a show, make sure that you are all prepared and that you memorize the choreography. That's the basic rule. Kasimple-simple, di pa ma-execute ng maayos. Sayang air time sa inyo. Kaya di kayo gusto ng karamihan. Question lang GirlTrends, do you all watch your movements in front of the mirror while rehearsing? Do you even make sure na sabay-sabay kayo and you perform as a group? Sa result ng performance n'yo it appears that you're competing with one another. So tama nga siguro yung mga rumor na nagpapaplastikan lang kayo dyan. Naghihilaan pababa. That's the reason why Maris, Karen and Loisa left the group months after you were introduced as Girltrends. Go on workshop. Walang kukuha sa inyo sa basurang performance n'yo!PS: Tawang-tawa talaga ako sa babae na nasa gitna. Ready-ing ready na sa Indak-Indak sa Kadayawan sa Davao. HAHAHAHAHA

Posted by Jovaney Van-van Torrevillas on Thursday, August 15, 2019
GirlTrends' latest (and past) blunders went on to trigger tons of reactions, ranging from the comedic to the critical:
One group even did a cover of the dance number.
Girltrends Dance Cover by Version13Katuwaan lang po. Spread love and happiness 💖(no copyright infringement intended)

Posted by Jade Amen on Sunday, August 18, 2019
Step up your game GirlTrends, for your group's sake and for everyone else's sanity.