UPDATE:
Oreo has finally dropped a look at its upcoming Game of Thrones-inspired cookies.
The treats were redesigned to feature the emblems of the four remaining factions in the show, namely the Starks, Lannisters, Targaryens and White Walkers.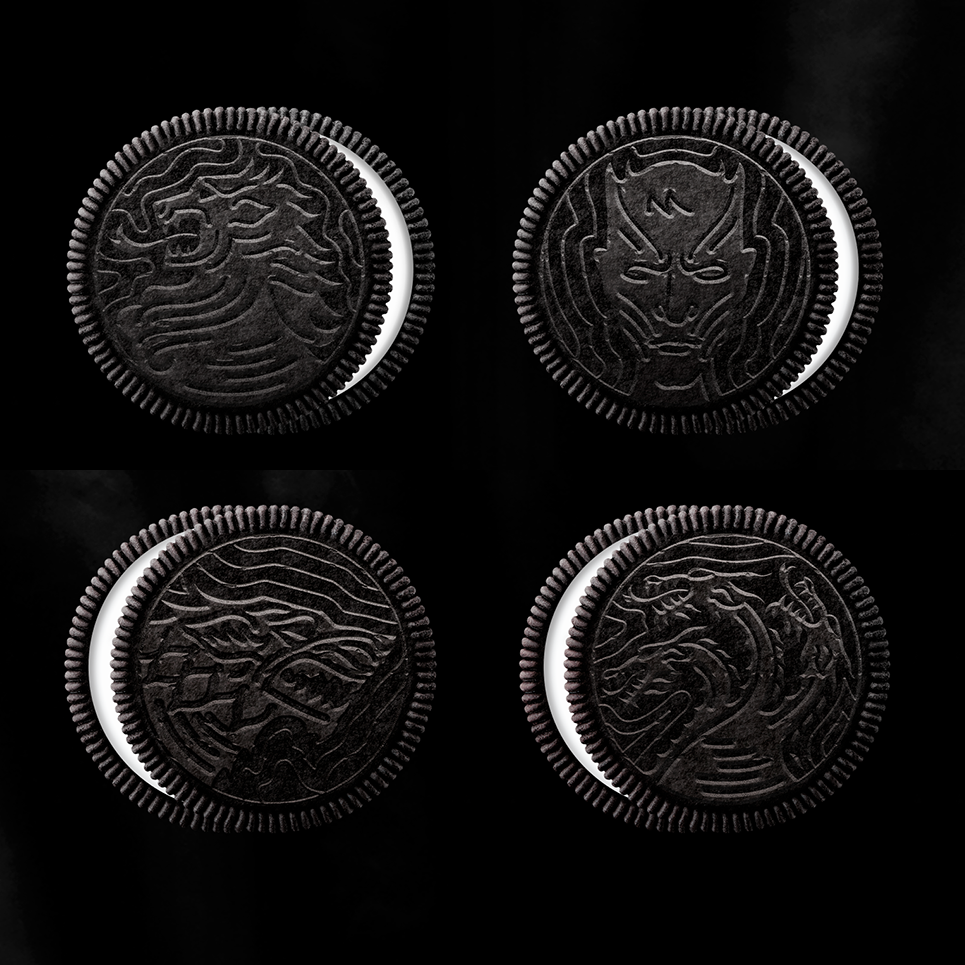 Oreo also unveiled a recreation of the iconic Game of Thrones intro which reportedly took 2,750 cookies to make.
Oreo x Game of Thrones is set to drop on April 8.
See the initial story below:
Oreo is dropping Game of Thrones-inspired chocolate sandwich cookies as a homage to the show's eighth and final season.
The cookies will reportedly be redesigned (here's hoping for house emblems) and will also feature a limited edition packaging.
Oreo teased the cookies on their Instagram page along with the caption 'Cookies are coming', a reference to the fantasy drama's iconic 'Winter is Coming' motif.
Although no further details are known, the Game of Thrones Oreos are expected to be released to the general pvblic ahead of the show's return on April 14th.
Banner from hypebeast