Filipinos have been making rounds when it comes to sports this year. Case in point: the recent Tokyo Olympics. Putting the spotlight on another female athlete, Gilas Pilipinas women basketball player Gabi Bade's agency Flash announced that she signed a one-year contract to play with a professional team in Europe.
The 5-foot-8 Fil-Am is now part of ENAD WBC, which is a Cyrus-based club team that plays in the country's Division A tournament for women. In case her last name rings a bell, she happens to be the daugher of former PBA and MBA player Cris Bade.
The Gilas team took in the 24-year-old where she played in the women's division of the 2019 Jones Cup along with three other Fil-foreign prospects. She averaged 4 points, 2.6 rebounds, and 1.2 assists per game.
View this post on Instagram
The agency also included in their statement that Bade is a combo-guard who played for the D1 of University of Buffalo and Sacramento State. It reads, 'She is a skilled-dynamic guard that handles and distributes well in transition.'
'Gabi is able to read pressure and be able to dish and look for her personnels,' it added. 'She is also a knock-down shooter and can pull it anywhere from the arc. A strong guard, she can attack off the dribble and is able to take contact.'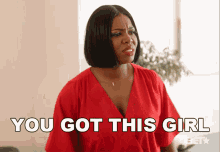 Banner: Instagram/g_baaade