We're used to fulfilled promises, right?
PH vaccine czar Carlito Galvez Jr. just shared in a press statement that Filipinos are getting the COVID-19 vaccine for free in 2021. As we should, TBH.
His words come after urging Filipinos to trust in the government when it comes to authorizing and bringing in the vaccine to the country, as China's Sinocac vaccine has yet to conduct Phase 3 clinical trials.
'May I appeal to our countrymen to be patient and exercise good judgement, as we await the arrival of the vaccines. The vaccine will be given to all Filipinos for free,' Galvez assured, as individuals are apparently making black market reservations for potentially illegitmate vaccines.
Galvez, a former Armed Forces military chief, was appointed as the country's National Task Force (NTF) chief implemented back in March. He's since been President Duterte's right hand in dealing with national updates regarding the vaccine.
Just this Monday, December 21, the country once again took a $325 million (PHP 15.6B) worth loan from the Asian Development Bank (ADB) to ensure the purchase and delivery of available vaccines.
The safer, the better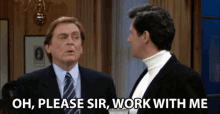 Banner graphic by Beatrix Zaragoza