In partnership with PayMaya
It might only be us, but seeing that sweet, sweeet sweldo arrive every payday changes a person. The day is suddenly brighter, people are more tolerable, and your steps are just a little bit lighter. The feels hit different once you see your OTs and hard work literally pay off.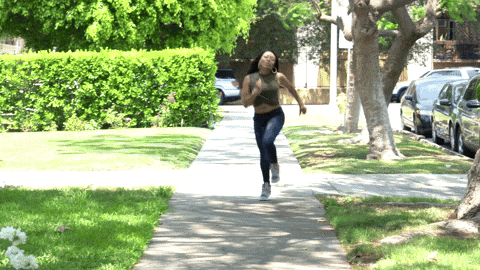 But while a positive mood shift is a constant, we all differ in spending our riches. While some are funding the next Fortune 500 company, some say, screw it, I'm investing in self-care. Others would rather chop their hand than spend a single dime, while fur moms and dads will give the world to their babies.
There is no wrong or right answer, only the consistent fact that we all have our quirks when it comes to our payday habits.
The Breadwinner
The quirk: One look at this person's expenses would make you think they're parents feeding a family of 5. Their Meralco bill is astronomical. The food expenses are insane. In reality, they're either adulting newbies who have yet to learn how to budget, or straight-up breadwinners of their own family.
Tipid tip: You can actually get up to PHP 500 savings when you pay at least PHP 2,500 on your next Meralco bill via the PayMaya app for the first time. This 20% cashback offer is available from November 8-17, 2021.
Being alive may be expensive af, but you can always find ways to save here and there.
The I Deserve This
The quirk: This person believes that the ultimate goal in life is to achieve a work-life balance. So when payday arrives, you bet your butt they're going to splurge it all on massages, online shopping sprees, and other self-care routines. For them, money wasted is the one sitting in the bank, not the one spent on life's pleasures.
Tipid tip: Lazada's 11.11 Biggest One-Day Sale is right around the corner and if you're on the lookout for awesome deals that can stretch your paycheck, we got you. You can get up to PHP 500 in savings when you cash in at least PHP 2,000 to your Lazada wallet for the first time via the PayMaya app – even before you start shopping.
That's an additional PHP 500 to your shopping budget, on top of the heavy price markdowns. Secure this savings offer from November 8-17, 2021!
The Investor
The quirk: This person might be early into their adulting careers, but they're already planning a life beyond that of a corporate slave. Whether it's stocks, crypto, insurances, or their own promising biz, their paydays are dedicated to investing, and encouraging others to do the same is their love language.
The Fur Parent
The quirk: "Who needs kids when you have furbabies?" is an opening line all-too-familiar with this person. But hey, no judgment here; pets are loyal, unbiased, and unwaveringly happy to see their owners 24/7. So if someone decides to spend their payday making sure their 'children' live better lives than they do, we're all for it.
The Kuripot
The quirk: Letting go isn't easy for this person, as proven by their spending habits. Every social invite is either met with a No, followed by 'wala akong pera' or a Yes, with a 'pero libre mo 'ko'. You might call them kuripot, they'll argue they're wise, but the upside is they rarely have problems with being broke.
Tipid tip: If you're looking for ways to save more money, why not take advantage of rewards for transactions you would've done anyways? You can get PHP 500 in savings when you complete the following PayDay smart spending goals via PayMaya from November 8-17, 2021:
Purchase an item in the PayMaya shop worth PHP 300
Send money worth at least PHP 1,000 to three (3) unique PayMaya users
Pay at least two (2) unique billers worth at least PHP 2,000 via the PayMaya app
Cash in at least PHP 2,500 to your Lazada wallet via PayMaya
To get more details on the tipid tips we shared, just head to the Missions button on the upper right corner of your PayMaya app and check out how you can get the most out of your sweldo this payday.