'Pasaway kasi mga Filipino'
Since the government implemented one of the strictest lockdowns in Asia, the term 'pasaway' has long been hurled at Filipinos for the country's failure to flatten the curve.
The same sentiment has been echoed by our own lawmakers, with Presidential Spox Harry recently using the same term to call out those caught outside by the military.
'Ang dami pong pasaway sa atin. At dahil po diyan number one na naman po tayo sa Asean sa dami ng COVID-19. Nakakahiya po yan!' Roque lamented.
'Itigil niyo na po ang pagiging pasaway, manatili po kayo sa inyong tahanan.'
Though there have been instances of people breaking quarantine protocol, new data shows that it just can't be said about the majority of Filipinos – no matter how easy it is to generalize the majority.
According to mobility data from Google, a 90% drop was found on people going outside as compared to pre-pandemic data.
Google's 'mobility data' is found through foot traffic from people who have their phone's location services turned on. Google didn't disclose how many people were in their data, but a 2017 survey found that over 30 millions Filipinos own a smartphone.
Offices also saw a 16% drop, groceries and pharmacies took a 24% drop, and transportation areas sank as much as 90% in foot traffic per Google's March to April data.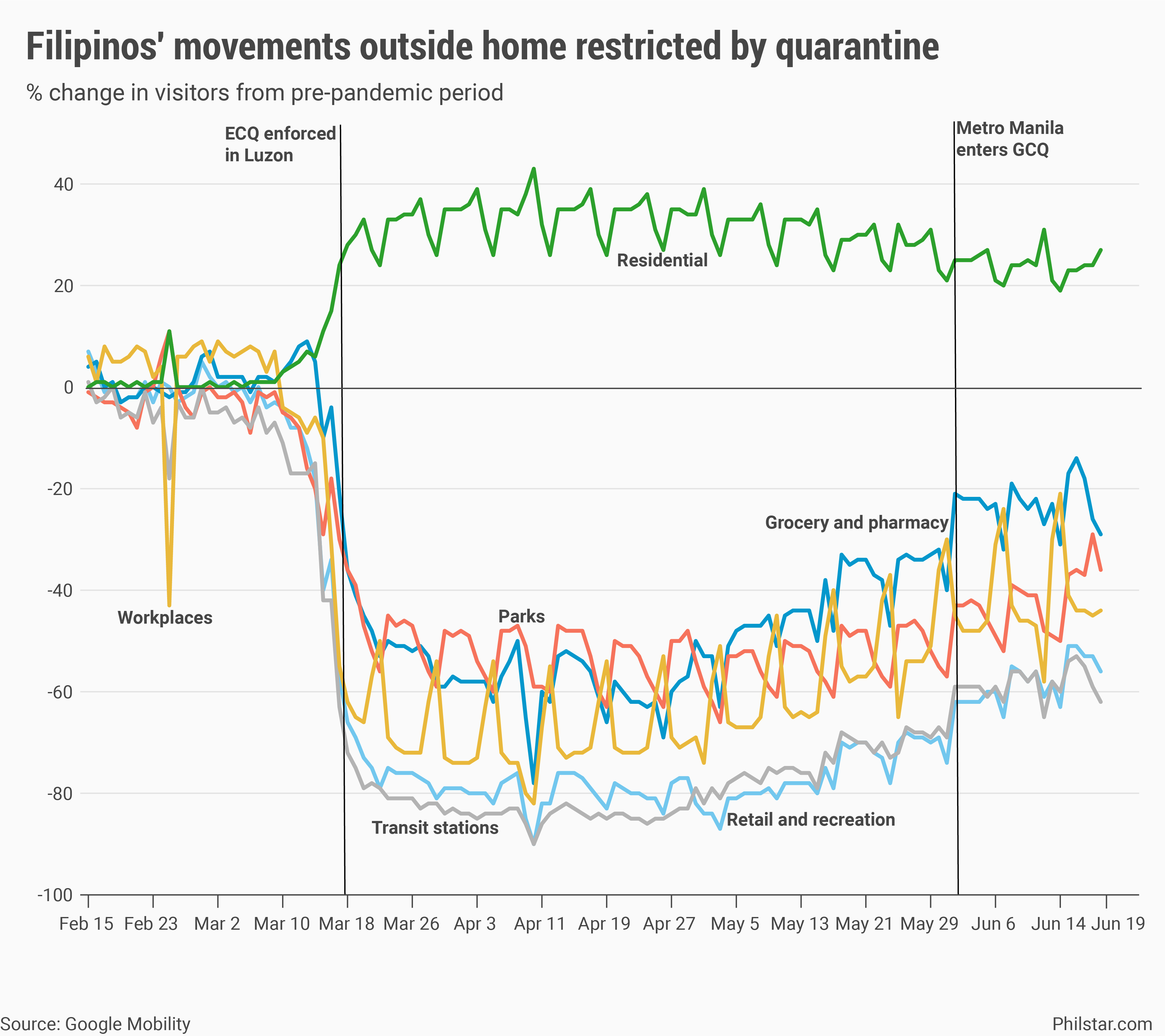 And while it may have been alarming to see the number of people roaming in malls once ECQ was lifted, our retail movements are exponentially lesser than our ASEAN counterparts.
While the number of people going out may be rising through the months, this doesn't mean our daily Coronavirus cases are lessening the same as Vietnam – whose government's early 'overreaction' to the virus has made it have less than 500 confirmed patients and 0 deaths to date.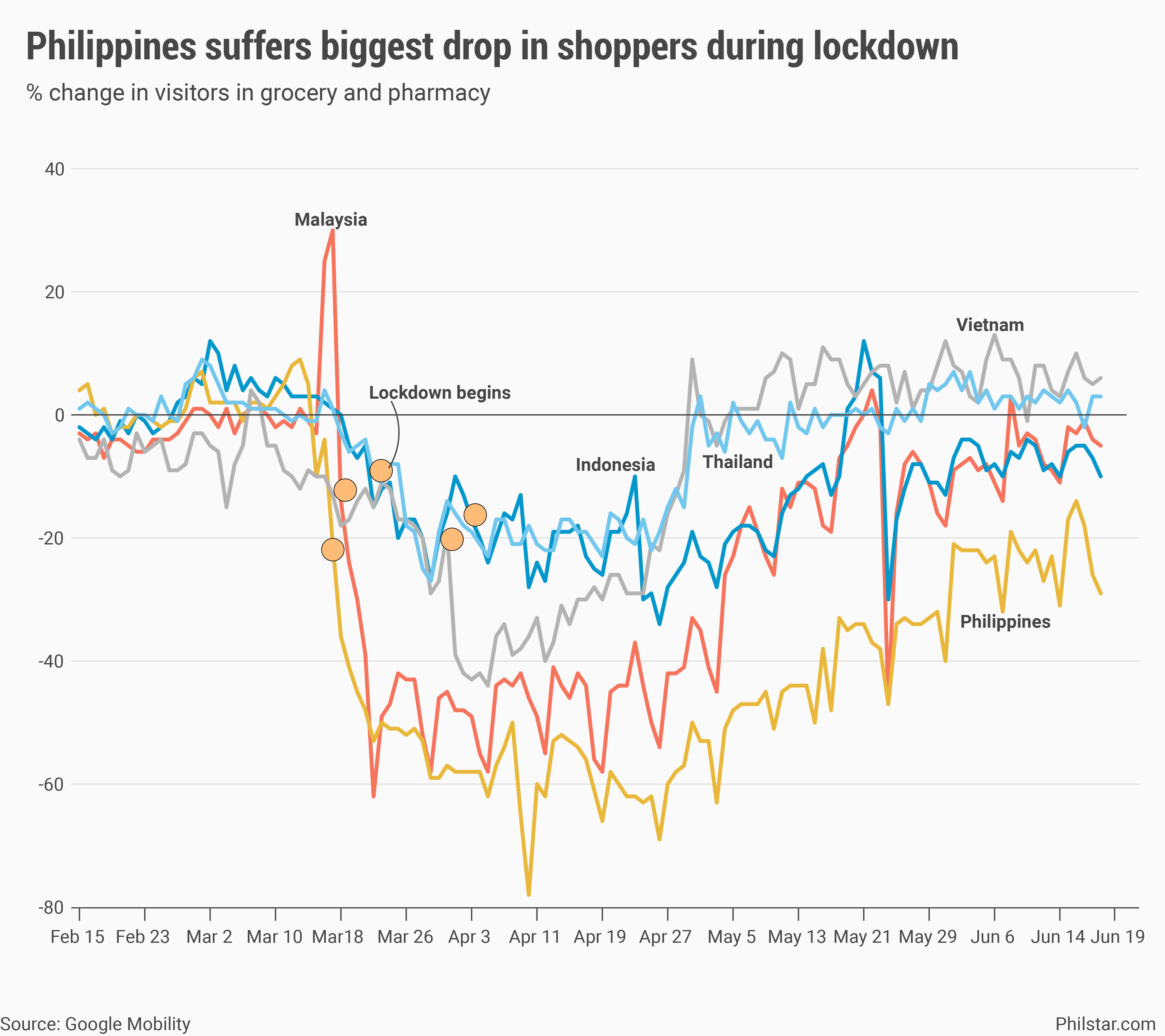 While it's all well and good that we follow safety measures and government protocol, we as citizens can't take all the blame for being 'pasaway'.
There are tons of factors in flattening the curve, and other 'successful' countries have long proved it with fast prevention, closing borders early, informing its citizens, and mass testing.
With over 33,000 positive cases, 100 days in quarantine, and trillions in debt, the 'Pasaway mga Flipino' call-out just isn't going to fly anymore.
Discipline is moot without a though-out system, after all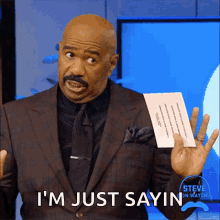 Banner credit: The Straits Times