It has been a long time coming, but the Philippine government finally lifts the mandatory face shield requirement. Well, sort of. The rule is only applicable in areas under specific Alert Levels. President Rodrigo Duterte approved the new protocols on Monday, November 15.
A memorandum issued by Executive Secretary Salvador Medialdea to the government's COVID-19 task force (IATF) stated that the use of face shields shall be "voluntary" for residents in the places under Alert Level 1, 2, and 3. Metro Manila will stay under Alert Level 2 until November 30.
Meanwhile, local government units (LGUs) and private establishments are given the option of whether they would still require the use of face shields or not for areas under Alert Level 4. But the memorandum stated that the protective equipment shall remain mandatory in community settings for areas under Alert Level 5.
READ: Memorandum from Executive Secretary Salvador Medialdea about the protocols on the use of face shields, as approved by Pres. Rodrigo Duterte on Nov. 15, 2021. pic.twitter.com/8uw0z3Odf6

— Presidential Communications Operations Office (@pcoogov) November 15, 2021
The memorandum also added that the new set of protocols are "without prejudice to the continuing mandatory use of face shields in the medical and quarantine facility settings, and the required use thereof by healthcare workers in healthcare settings."
Earlier in June, Duterte lifted the requirement of wearing face shields outdoor but took it back after a few hours. He then confirmed it again in September and said that Filipinos are only limited to wear it in places classified as "3Cs" – closed, crowded, and close contact areas.
The recent announcement can be considered a big sigh of relief to Filipinos since the effectiveness of wearing face shields to curb COVID-19 has been an ongoing debate. The concern also reached the World Health Organization (WHO), which stated that it would study the "Philippines' experience" in wearing face shields back in September.
In the country, the Department of Health (DOH) has published a press release that claims face shields provide another layer of protection against coronavirus. Even after the announcement, critics still questioned the protocol and pointed out that the Philippines is the only country in the world that mandates its citizen to utilize both face masks and shields to protect themselves from the disease.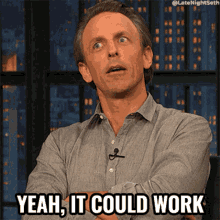 Banner: (L) REUTERS/Lisa Marie David