For today's TIL (Today I Learned), we've got something that's a bit simpler, but mindblowing nonetheless.
Lately, I've noticed that the Internet has been amusingly fascinated with the Filipino language. One viral question, in particular, has people asking: 'What the heck is 'zero' in Filipino?'
Yung ang tagal mona sa mundo tas di mo pa alam tagalog ng zero

— Charlツ (@Davidddddddddz) February 4, 2019
Anong tagalog ng zero?? Dagdag pa sa isipin ko leche

— Francine Nicole (@Prangkyyy) February 5, 2019
"Ano sa Tagalog ang Zero?"

And the best answer is… pic.twitter.com/isCKUFlck4

— [] (@sonesysy__) January 31, 2019
And while it may seem that 'zero' is just one of those English words that do not have a direct literal translation in Filipino, a quick search on Google and Twitter proves that it actually has one, and it's called 'Kopong'.
nineteen kopong kopong means nineteen hundred. kopong is old tagalog meaning zero

— kim atienza (@kuyakim_atienza) July 7, 2014
I was today years old nung nalaman ko na ang Filipino pala ng "zero" ay "kopong". Nineteen kopong kopong means 1900 wew ??

— Jasper Escuro (@JasPursuer) February 4, 2019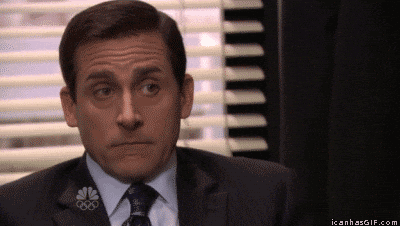 Apparently, 'Kopong' is an old Tagalog word that we adapted from Indonesia which translates to empty, nothing or zero.
So whenever your lolos and lolas used to exclaim that your dress looked liked it was from '19 kopong kopong', they were literally saying that you look like someone from the 1900s.
And here I thought 'Kopong Kopong' was a person.
Indonesian and Filipino languages are related! Both got words with the same meaning like anak, manuk/manok, lima, pintu/pinto. They also do the mano to elders.

— ays espiritu (@AkoSiAys) February 5, 2019
Twitter user @keiakamatsu says that 'Kopong' is actually a derivation of the Malay word 'Kosong' which translates into 'blank or zero'.
This old TAGALOG word is cognate with Malay (& Bahasa Indonesia) kosong meaning 'blank' or 'zero'. They use it for phone numbers so 555-000 is 'lima lima lima kosong kosong kosong' when read https://t.co/oR4DKCVWzs

— BILLIBID EILISH (@keiakamatsu) February 5, 2019
One quick search for a tutorial on how to count in Indonesian proves that the claim is true