Today is Valentine's Day, and whether you think it's a sham or not, there's no denying the cultural impact it has on romantics everywhere. For most, VDay is an obligation to be a lil bit extra in professing their love for their SOs, whether it's a candlelight dinner, a bouquet of flowers, or your usual, sappy VDay card.
For straights such as myself, celebrating Valentine's is…well…straightforward. But for queer couples who live in one of the most conservative countries in the world, things aren't as simple.
The Philippines might be one of the more LGBT-tolerant nations in Southeast Asia, but tolerance is very different from acceptance. PH's deeply-rooted religious beliefs still carry a certain stigma, no more evident than the country's continued denial of same-sex marriage.
Progress, such as pro-LGBT ordinances in Quezon City, show promise, but true acceptance of same-sex relationships still has a long way to go. So how exactly do LGBT couples celebrate Valentine's in a society with a conflicting ideology?
Long story short: they simply don't give a damn.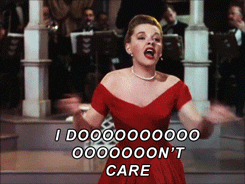 Giving zero craps
'You just have to power through it', says Carol, who's been in a relationship for six years with her college sweetheart. 'There are some stares that make you feel awkward like a fish out of water, but otherwise, how else would we show our love for one another in public?'
Despite her struggles, Carol isn't the type to hold a grudge. She knows that discrimination is a byproduct of varying views and upbringings. Education, she says, is the key to solving the problem.
'Once we become more open and have people *really* understand why same sex couples exist, we can get rid of the sexual prejudice and stigma'.
Love always wins
On the other hand, Iris, who met her partner of 1 year through a dating app, says that they opt to skip VDay altogether – but not because of the stigma.
'It's too f*ckin traffic! Daming PDA! Hirap mag-reserve ng restos!', she says with a laugh. While Iris doesn't also mind the side-eyes from passersby, she makes the effort to make the experience easier for her partner.
'I try to choose a place where people are more open to see LGBT couples', she shares. 'If you go to an upscale mall, walang pake mga tao sayo.'
When asked about what motivates her to pursue the relationship despite the stigma and her own fears, Iris' answer was short and sweet.
'You'll be shocked at the lengths you'll go for your loved one'.
Embracing the critics
JP, who recently got out of a relationship, says that he welcomes – and even relishes – the unwanted attention. For him, constant public displays of affection (PDA) from LGBT couples are the key to society's eventual acceptance.
'Pano magiging norm kung hindi magiging common practice?', he muses. 'If hindi natin sasanayin, walang mangyayari.'
'[The PDAs] will make them realise our love is harmless.
But until the pvblic learns to open their eyes to the idea, JP says that being an LGBT couple will take a different kind of courage and love.
'When you're brave and in love enough, you just wouldn't care', he says.
Ultimately, that's what it all boils down to. As long as LGBT couples can find the faith to persist, critics could only do so much. With enough sacrifice, everyone, including the naysayers, will learn that at the end of the day, love is love.
But in case you and your SO still desire to spend the love month away from prying eyes, you might wanna try RuPaul's Drag Race Werq the World tour happening on Feb 29 at the Araneta Coliseum.
Presented by We The Pvblic, along with our media partner GMA, the biggest drag event in the world is also a safe space for anyone who wants to celebrate their love for queer culture. Get your tickets here.