Many local flicks have been making it to film events worldwide in places like Toronto, London, and Venice. Adding to the list are two Filipino films namely Brillante Mendoza's Resbak and Mikhail Red's Arisaka, which will be competing in the 2021 Tokyo International Film Festival (TIFF).
Resbak, with the English title Payback, follows the story of a bike thief named Issac. While being chased by the police, he asks his boss for help but ends up being ignored. He then plots revenge against his boss. The film's main cast includes Vince Rillon, Nash Aguas, and Jay Manalo.
On the other hand, Arisaka is an action-thriller set in Bataan. It presents a policewoman and her team of police escorts protecting a witness, when they were suddenly attacked by assailants. She's the only one who survives and ends up being sheltered by indigenous people as the attackers hunt her down. Red's film stars Maja Salvador and Mon Confiado.
🎬34th #TIFFJP
[Competition Section]
TIFF's principal section and a highlight of the festival🎞
The Competition showcases 15 feature films from around the world🌍
The International Competition Jury of five cineastes will judge the films.https://t.co/DE71HLjKRH pic.twitter.com/CtpTnYRawA

— #Tokyo International Film Festival #TIFFJP (@tiff_english) September 28, 2021
TIFF announced its official list of movies that are included in its festival lineup on September 28, Tuesday. Among the 15 feature films, Resbak and Arisaka are up for major awards such as Tokyo Grand Prix, Special Jury Prize, Best Director, Best Actress, Best Actor, and Best Artistic Contribution. They will participate in the main competition against other films from Azerbaijan, Italy, Japan, and Sri Lanka, among others.
TIFF will run starting October 30 to November 8. The winners will be announced on the last day during the closing ceremony.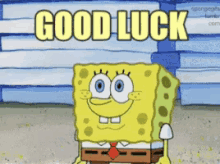 Banner: (L) Arisaka/Mikhail Red (R) Resbak/Payback/Brillante Ma Mendoza