The mythological crossover we need
Popular comic series 'Buffy: The Vampire Slayer' has unveiled a badass Filipina in the first-ever cover of their spinoff comic series 'Every Generation'.
The upcoming release will feature a 10-page story of the currently-unnamed Filipina vampire slayer, along with her introduction to the world of 'Buffy'.
Armed with a wooden stake, bolo, and a seriously mean glare, the 'special, limited-run variant' cover was made by PH artist Kajo Baldisimo. If you look closely, you can even spot a nod to our flag in the cover's division of colors.
ICYDK, 'Buffy: Every Generation' is a series of one-shot stories featuring different types of vampire slayers from all over the world based on the 'Buffy' universe, with the first release a clear ode to PH fans.
'Buffy' first introduced the idea of ancient Filipina slayers back in 2019 through a single-panel comic of a nondescript woman donning a Maria Clara-esque outfit.
'The idea of a period Filipino character in the Buffy universe really excited us, so much so that we actually wrote to the publishers and asked them if they would develop the character further,' Filbar's chief creative officer Ivan Guerrero said.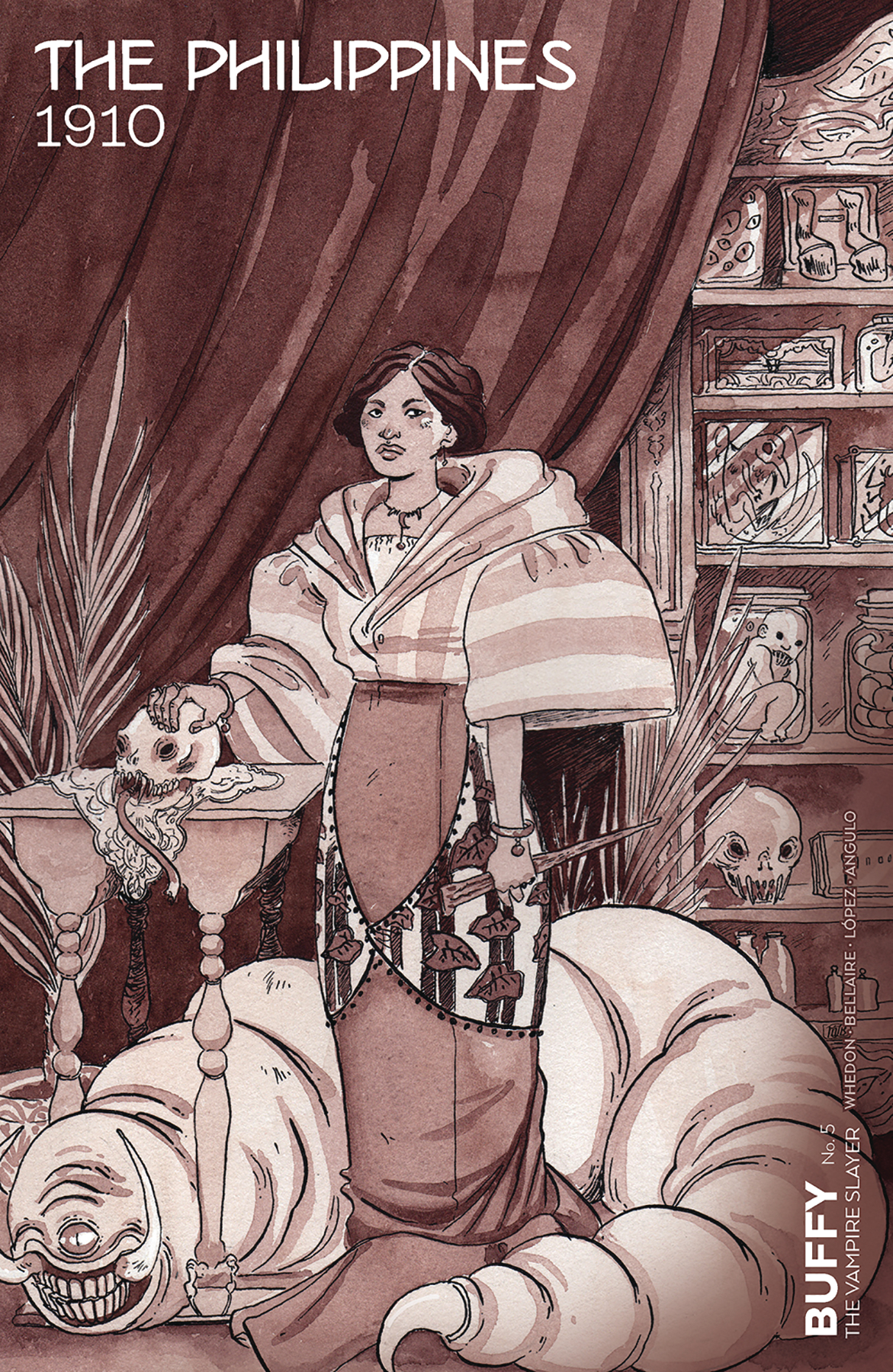 You can reserve a copy of 'Every Generation' #1 through Filbar's here.
Banner credit: Facebook / Filbar's Online