Several brands have already announced their own ways of celebrating Pride month like how UNO introduced a special deck, and LEGO released an LGBTQ+ set. On the other hand, Facebook recently launched its initiatives on the celebration.
Facebook's News Room announced a range of features with the effort to celebrate Pride month this June. Starting on June 1, Pride-themed avatars along with post backgrounds and stickers for news feed and Stories were made available for the users. Facebook reasons that visibility for the LGBTQ+ community is important, and their platform is an effective tool to amplify the message.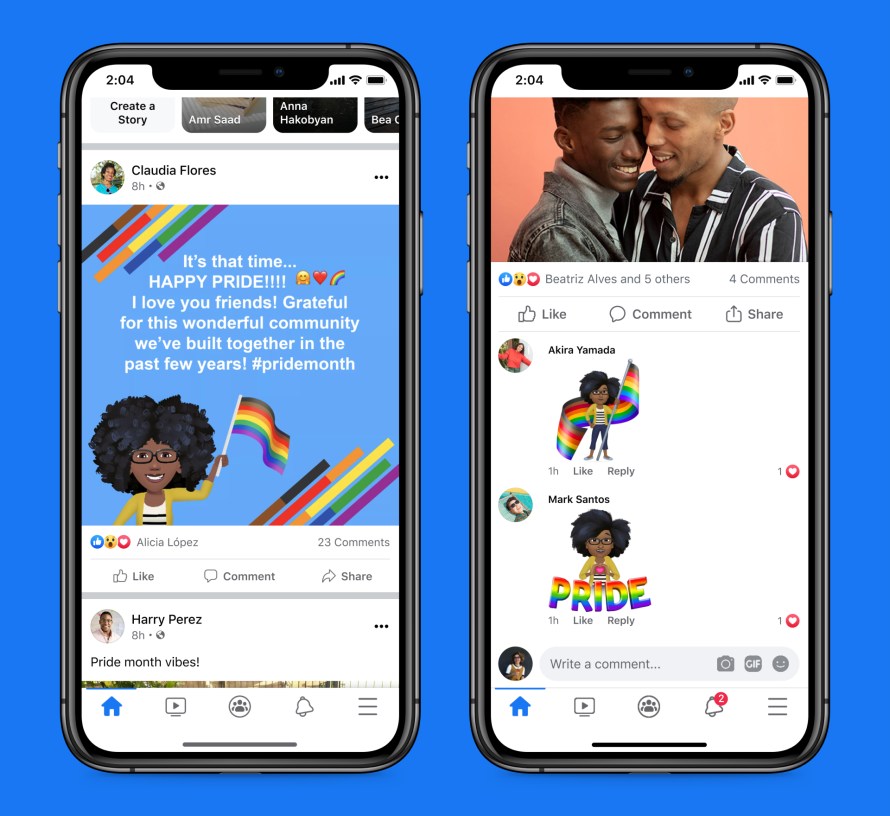 'Historically when I've posted about LGBTQ+ issues, and as a member of the community myself, I've personally faced homophobic abuse on our and other platforms,' said Facebook veteran Alex Chultz. 'Year by year that has declined as our hate moderation tools have become more advanced and effective.'
Facebook partnered with Jasmina El Bouamraoui (EL BOUM), a one-person creative studio in Berlin, to create the 2021 Pride logo for the platform. The logo's perspective was described as, 'depicting non-binary and diverse communities is shown through vibrant colors, block shapes, and distinct textures that are meant to highlight the authenticity and confidence of each character.'
The tech giant also announced that #Pride would have its own hashtag feed to elevate content from other groups, pages, and public figures. There will also be an option to select a Pride background as a chat theme on Messenger and Messenger Kids.
Facebook Live sessions will host a real-time broadcast including LGBTQ+ creators from the Philippines, Taiwan, Thailand, and Australia who will tackle issues regarding their communities.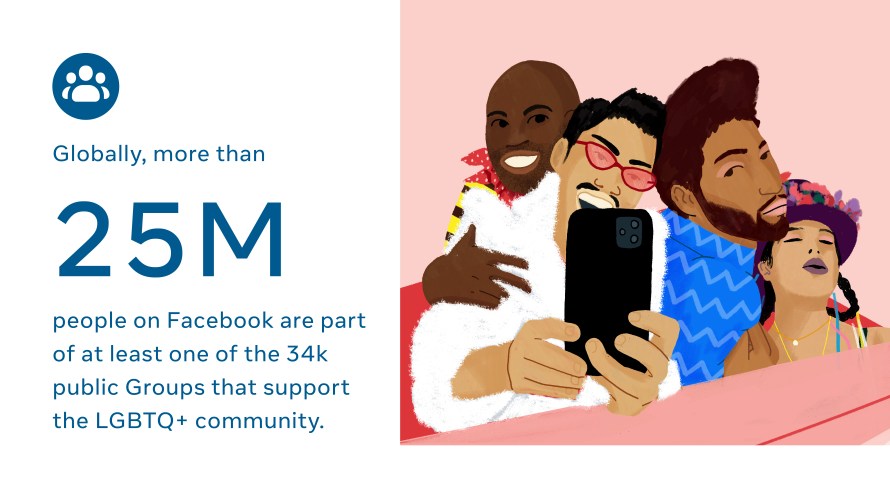 In the post, Facebook also highlights that there are over 25 million people from around the world who use their platform and at least one out of the 34,000 public groups that support LGBTQ+ individuals.