Given that face shields aren't mandatory anymore and Alert Levels are easing, people are slowly enjoying the outside world by jogging, walking their dogs, or maybe squeezing in a Zumba class. Those who live in Pasig City are probably having a blast since there's now a whole street that's exclusive for pedestrians.
Dubbed as Open Street Sundays, Emerald Avenue was announced to be off-limits for motorists starting November 21. But this rule will only be applicable on Sundays from 6 am to 6 pm. Throughout the 12-hour period, pedestrians, bicycles, and other "light personal mobility devices" will be allowed to enter.
Pasig City's public information office also reminded people to observe the minimum health protocols such as properly wearing a face mask, maintaining social distancing, and regularly sanitizing.
Apart from providing the city's residents with more open spaces, it's also an initiative by Barangay San Antonio (BSA) to reduce carbon footprint. BSA Chairman Raymond Lising partnered with the Pasig city government to turn the 500-meter long avenue into an open-air recreational area.
This move could hopefully influence other mayors or barangay leaders to provide open areas for their residents as well. Having a space without having to worry about vehicles passing by would make people's outdoor recreational activities safer and worry-free.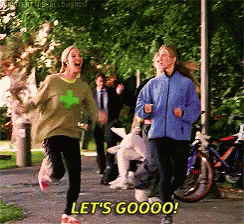 Banner: Pasig City PIO / Facebook