It's that time of year again, Christmas parties here, there, everywhere! And of course who would forget the year's main lamon fest? Yup that's right, NOCHE BUENA ?
But what's the staple Philippine Noche Buena Menu?
For a person who has been living for over 20 years here in the Philippines, there are 5 staple dishes in every table:
1. Holiday Ham
Holiday ham is the best combination of sweet and salty and sure enough, this has to be on your Noche Buena table. Get that ham and get it on the table quick!
2. Macaroni Salad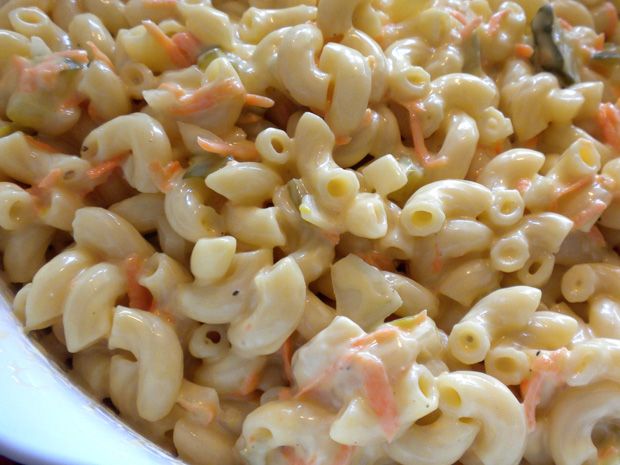 This is a prerequisite. You need to have macaroni salad in your lamon fest. It's just inevitable. Everyone loves macaroni salad and the cute, yes, cute taste of it.
3. Barbeque
A staple for birthdays and of course on Christmas Eve when it's time to chow with the fam. Pork barbecue sticks are usually very affordable, or if you want, you can make them yourself with your own ihawan!
4. Fried chicken
DID SOMEBODY SAY FRIED CHICKEN? Nobody loves fried chicken more than us. No one. We love it especially when it is cooked to a perfect crisp with that first juicy bite and a little bit of ketchup to help the taste.
5. Fruit/Buko Salad
Fruit salad is a staple Filipino delicacy when it comes to celebrating Noche Buena together with the family. How else are you going to discuss how chubby you guys got without the perfect salad to back it up? If you're not a fan, you can opt for buko salad because they're just basically equally yummy.
If you are a fan of both, better yet, why not get both?
But for those who ball hard on Noche Buena, the list expands into 7
6. Pasta (spaghetti/baked mac or carbonara)
A little pasta on the side never hurt nobody. Just like what Frederico Fellini said, "Life is a combination of magic and pasta."
Lechon
Lechon. Enough said.
This is just the best part in every holiday buffet.
You ready? Time to lamon.
Yup, just got more excited. Thank God for the holidays! And Happy Birthday Jesus Christ! ? ? ?