Too much of the same EDM sound? Well, there will always be good music, and interesting artists just looking for opportunities to be heard in the EDM scene. And now, this new party's all about the #LoveIsLove movement.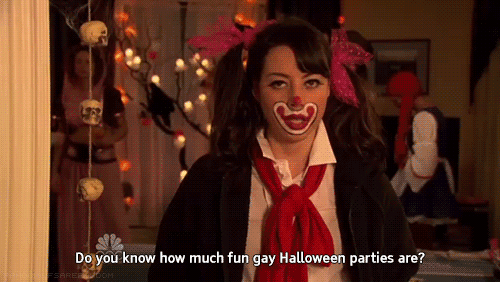 Equinox: A Drag|Rave Halloween Ball. This event has the up and coming Filipino LGBT Superstar artists: DJ SweetHeart, SuperStarletXXX and DJ Duo "Boys Can Trance".
It aims to promote Filipino Musical Ingenuity through "Independent" or what they call "Underground" Artists, giving them a venue to perform and for their genres to be heard and appreciated. It's a new party brand headlining LGBT Artists for the mainstream market and it advocates PLUR (Peace Love Unity and Respect), HIV Awareness, Management and Treatment Campaigns, Empowering Self-Worth and Orientation on Sexual Orientation, Gender Identity and Gender Expression.
It'll also have a mini Drag Battle segment where Amateur Drag Enthusiasts will lipsync and dance for their lives. And there's pretty much surprise live vocals and performances being lined up for the event.
They taking the opportunity to make a difference and in the true spirit of PLUR, the event will immerse the RAVE party goers to different subcultures through music, artistry, self-expression and creativity.
The event serves also as an avenue for promotion of different advocacies concerning self worth, responsible reproductive and sexual health, HIV awareness, treatment and management and sexual orientation and gender identity and expression.
Happening on Friday, October 28, 2016, 11:59PM until morning at the newest Super Club in the Metro; "BeLOW"- Driveway Exit, New World Hotel Makati (beside Greenbelt 3).
Tickets are pre-sold at PHP 350 (w/ 1 free Hennessy VS Cocktail) and can be purchased at SM Ticket Centers at all SM Malls nationwide or online.  Tickets will be sold at Php 400 at the venue on the event date!
The following tables are available:
Standing/Cocktail table (PHP 5,000); inclusive of 1 Hennessy VS bottle, 1 mixer, and 13 complimentary tickets
Couch table (PHP 10,000); inclusive of Hennessy VS Bottles, 2 mixers, and 25 complimentary tickets
For inquiries and table reservations, kindly contact Equinox Hotline (09064549523) or private message Emergence.
What should everyone expect on October 28? Equinox, a balance of elements in a mix of different subcultures with the unforgettable experience of a lifetime.