Back to simpler times
It seems weird to think that it's only been two years since 'Avengers: Infinity War' nabbed our hearts and totally crushed it – only for it to be redeemed by the awe-inspiring 'Endgame' dropped this time last year.
Aside from being modern mainstream masterpieces, the two-part films solidified the Marvel Cinematic Universe's (MCU) place in cinema as one of the most iconic (and profitable) franchises of our time.
Seriously, remember the collective intensity when you watched 'Endgame' in cinemas? One can only reminisce.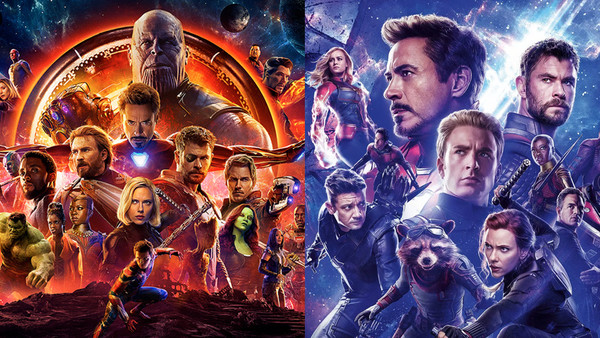 Now with almost 2 years under the films' belt, MCU stans are taking to Twitter to share their most memorable #AvengersAssemble memories with a simultaneous watch party.
Raise your hand if you lost your #$!#*. #AvengersAssemble #QuarantineWatchParty -SM pic.twitter.com/yI1OR60kFT

— ComicBook.com (@ComicBook) April 28, 2020
My experience watching Endgame in the theaters, when all #AvengersAssemble for one last time against Thanos, I could only think "Yeah. THAT'S my Lord of the Rings moment right there". pic.twitter.com/zXd5xV9ifa

— Nicolas Siregar (@A3Dnazrigar) April 28, 2020
chris hemsworth wearing crocs on the set of endgame is everything i needed to see today. #AvengersAssemble pic.twitter.com/BLEJu43OVY

— H. (@xotwodxo1) April 28, 2020
In a welcome surprise, 'Infinity War' and 'Endgame' directors Anthony and Joe Russo (or The Russo Brothers) even joined in on the hashtag and shared some on-set details and lore secrets for curious fans.
Early on in development talks we considered making Cap the soul stone… But that idea fell away rather quickly. #AvengersAssemble https://t.co/admPgFOM3c

— Russo Brothers (@Russo_Brothers) April 28, 2020
This was definitely one of the more touching scenes to shoot. @ChrisEvans's performance in Peggy's office is… #AvengersAssemble pic.twitter.com/guUeVTuoFM

— Russo Brothers (@Russo_Brothers) April 28, 2020
Sharing #Endgame for the first time last year, with each and every one of you, was the most thrilling and rewarding moment in our careers. THANK YOU. We eagerly await the day that we can all be back together in a theater, sharing these experiences once again…#AvengersAssemble pic.twitter.com/c9tu7NzEaH

— Russo Brothers (@Russo_Brothers) April 28, 2020
Aside from the MCU creating genuinely epic blockbuster films, the watch parties and #AvengersAssemble are just a few ways for the fandom to reconnect and share memories – even if they're countries (or multiverses) apart.
With the lockdowns still an ongoing hurdle and Marvel Phase 4 being further postponed, that feeling of cinema oneness has unfortunately become rare in the age of isolation.
We'll be waiting for a comeback Banner credit: medium.com