As he should
ICYMI, 'Juno' and 'Umbrella Academy's Elliot Page came out as transgender earlier today. Taking to social media to announce his transition, the Oscar-nominated actor shared that his pronouns are he/they and he feels 'lucky' to be supported in the journey. He has since changed all his usernames online.
'I feel lucky to be writing this. To be here. To have arrived at this place in my life,' Elliot wrote.
'Thank you for your courage, your generosity and ceaselessly working to make this world a more inclusive and compassionate place. I will offer whatever support I can and continue to strive for a more loving and equal society.'
— Elliot Page (@TheElliotPage) December 1, 2020
Serving as a momentous celebration for the trans community and Elliot's personal life, some fans expressed concern that he would be recast from his stand-out role as Vanya Hargreeves in the ongoing Netflix series 'Umbrella Academy'.
The Hollywood Reporter disputes the claims, confirming that Elliot will indeed come back as the 7th Hargreeves sibling, as Netflix has also shown support via Twitter.
So proud of our superhero! WE LOVE YOU ELLIOT! Can't wait to see you return in season 3! 🎻 🖤

— Netflix (@netflix) December 1, 2020
Though it's but a small part in Elliot's transition (he's still an actor, after all), the debate did open the conversation on the double standards of cis-hetero actors portraying LGBT roles – as there's been a longtime demand for proper LGBT+ representation on screen.
lol at cis people panicking about Elliot still being able to play Vanya when they don't bat an eye every single time a cis person is cast to play a trans person

— Mason Downey (@rustypolished) December 1, 2020
Y'know how in The Sixth Sense Bruce Willis' character was always dead the whole time – we just didn't know?#Vanya in #UmbrellaAcademy has ALWAYS been played by a trans person and literally nothing has changed. Whatever Elliot wants to do is the right way to go.

— Robert Manion (@robertmanion) December 1, 2020
I saw Elliot Page slander on the timeline, if you don't support him and are participating in the vanya recast conversation please fuck off. pic.twitter.com/cqkNIZXnku

— millie ʬ⁸⁴ (@payasopascal) December 1, 2020
you mean to tell me that I might actually get to see representation that somewhat reflects my identity? @gerardway he/they vanya PLEASE

— Niko (@therealdrdoof) December 1, 2020
We're here for it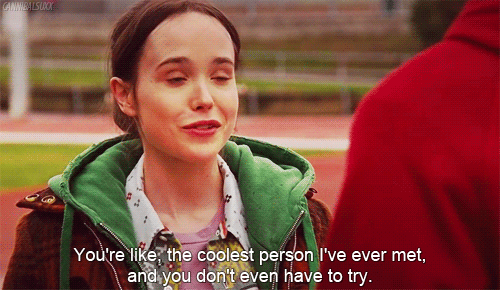 Banner graphic by Beatrix Zaragoza