The Philippines waits with bated breath as the May 15 deadline of #ECQSeason3 draws closer. Metro Manila mayors, for one, are conflicted on whether an extension of the 2-month lockdown is needed, given the social and economic repercussions.
The majority argues that another 15 days is vital since the curve is far from flattened. The international coalition behind EndCoronavirus.org backs up the claim, as it labeled PH as 'needing to take action' compared to the rest of the world.
The proposal has been met with concerns – and with good reason. Under the strict measures, Metro Manila is expected to lose around PHP 269.2 billion, with the recent closing of establishments and job losses being the most glaring examples.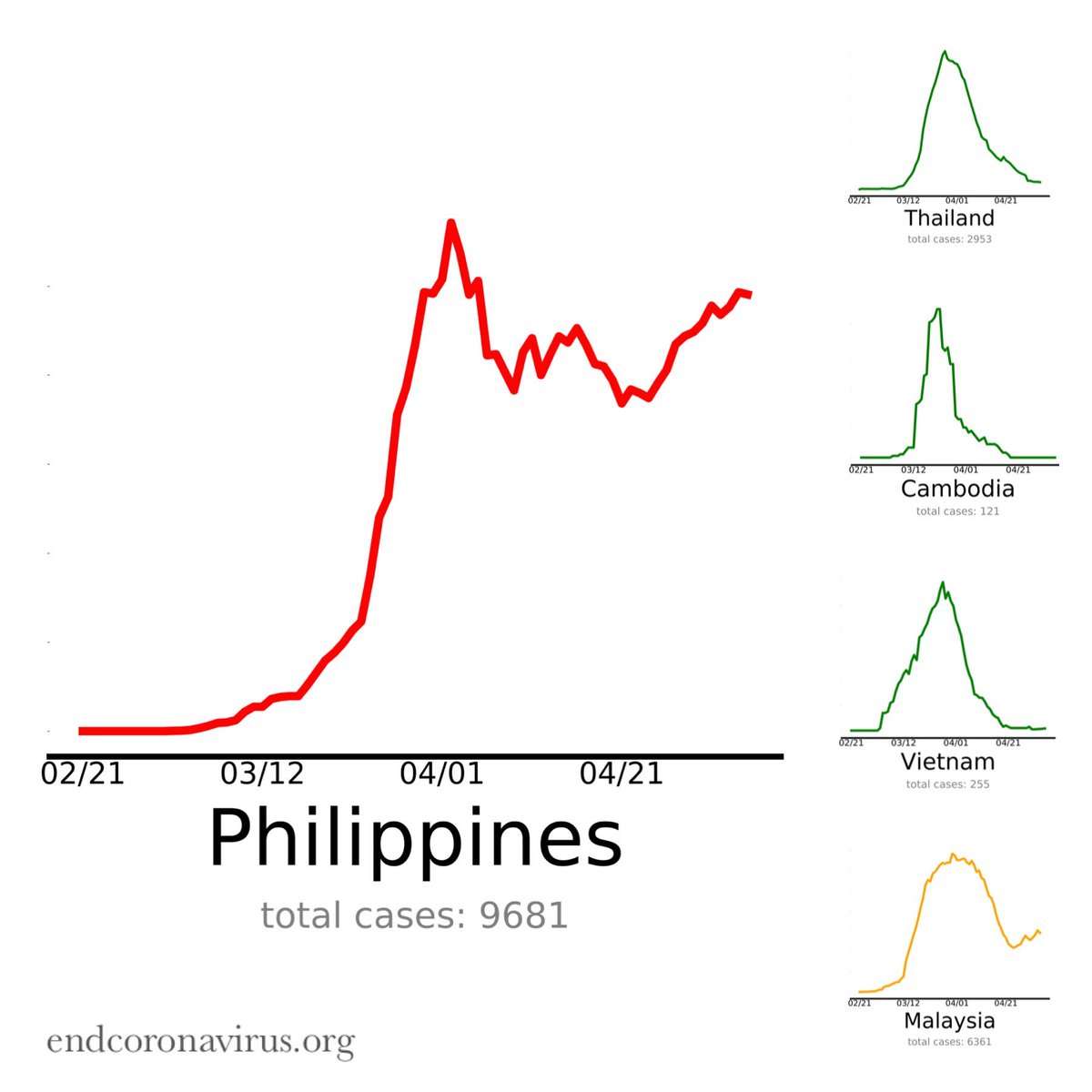 Some, like Quezon City Mayor Joy Belmonte, propose a shift to the more lax general community quarantine (GCQ), which will revive the suffering local economy by allowing certain businesses to re-open under strict health protocols.
Allowing for a greater movement of the general population while the virus threat is far from over isn't a good idea for many either.
But regardless of whether the quarantine policy will shift or not, which President Duterte will reportedly decide on today, it is clear that lockdowns won't save Filipinos. At least, not on its own.
In a study by the Nikkei Asian Review, the Philippines has one of the strictest lockdowns in Asia. This is based on the reduction in traffic in public places compared to the early days of the pandemic. India follows in a close second.
But as pointed out by critics, the pair have still yet to record a slump in cases despite the firm restrictions.
While the country's infection and death rates are far less severe than those in the US and Europe, the review concludes that there's a need for more long-term plans.
Mass testing, one of the top solutions seen in combating the pandemic, is still a struggle for the Philippines. The country has only tested 0.1% of its entire population, or 140,134 individuals out of 106.7 million people.
PH's testing rate also lags behind its 'winning' Southeast Asian neighbors Malaysia, Vietnam, and Thailand, all of which implemented less draconian restrictions. PH's current state has been attributed to its ill-equipped medical workforce and questionable government policies, which include the late implementation of a travel ban.
But despite the grim outlook, there is hope. The country continues to see improvements in its testing capacity and the death rate is now slower than in the early stages of the crisis.
Banner: VICE / AFP