The clownery
ICYMI, Duterte has once again threatened to cancel the Visiting Forces Agreement (VFA) between the United States and the Philippines. Why, you ask? Was it because a Filipina was allegedly raped by US military personnel? Or did they once again commit murder on our soil?
Nope, Duterte wants to terminate a long-standing, national agreement for his fave, Senator Bato Dela Rosa. It's the level of pettiness that led to the birth of the term 'clown'.
You see, Bato recently got his US visa rescinded without explanation, although signs point to his alleged involvement in the extrajudicial killings of Duterte's drug war as well as in the persecution of Senator Leila De Lima.
And since his beloved human gun is at a disadvantage, the country gets to suffer too, per his latest flex.
'I'm warning you, this is the first time: 'pag hindi ninyo ginawa ang correction diyan, I will terminate the basis of Visiting Forces Agreement. Tapusin ko'ng putang inang 'yan, ranted Duterte during a speech in Leyte.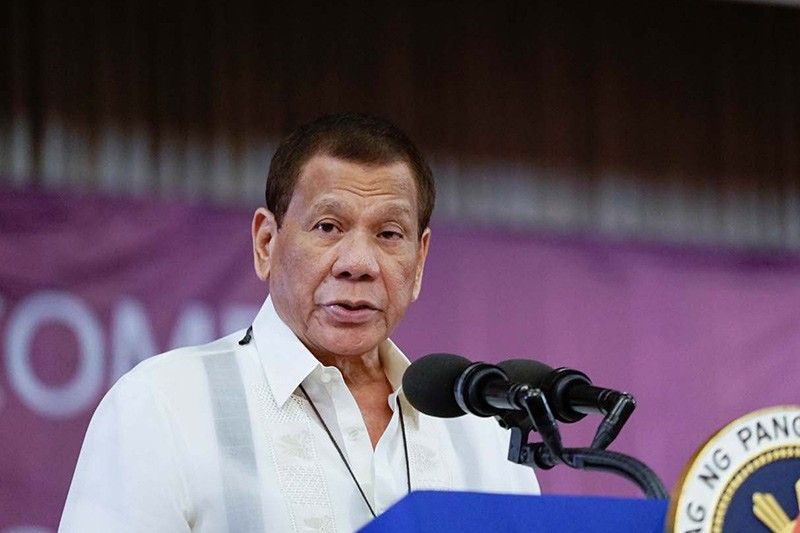 He considers the revocation as disrespecting 'a soldier just doing his duty', forgetting that visas are a privilege given by a country and thus could be rescinded at will.
He also forgot that the VFA could only be annulled by Congress, but then again, this is an administration that perpetuates trolls like Mocha Uson, so legitimate news isn't exactly one of Duterte's strengths.
Here's Senator Ping Lacson being tired of it all.
A US visa is a conditional authorization granted to a foreigner. It may be cancelled without explanation or justification. The VFA is a bilateral agreement between the Ph and the US that went through some careful and diplomatic discussion. Pray tell, where is the connection?

— PING LACSON (@iampinglacson) January 23, 2020
Now, this is not to say that the VFA is perfect. While it's true that the VFA has military and humanitarian benefits, it has also allowed the US to make questionable decisions in the past, as it promotes a lack of criminal accountability, abuse of autonomy, and a not-always-reliable promise of military aid from the Americans (they tend to only assist in problems not named 'China').
With all these glaring reasons for the VFA to be repealed/revised, Bato's freaking visa isn't – and shouldn't be – at the forefront. But then again, given how often Duterte falls short of his promises, we're betting that we've got nothing to worry about.
Banner credit: Marx Fidel