A petition on Change.org calling for Prezzo Duterte's resignation is close to hitting its mark of 25,000 signatures, barely two days after it was created. The campaign was initially signed by 500 individuals consisting of medical frontliners, educators, youth leaders, and religious and civic leaders.
The petition faults Duterte in several national issues, such as the public health crisis, the surging unemployment rate, China's maritime expansion, and the current lockdown, which is one of the longest in the world.
'Instead, the President remains obsessed with the drug war, attacking his critics and ordering the deaths of those he considers his enemies.', an excerpt reads.
The campaign labels the shortcomings 'inexcusable', citing the number of resources that were allotted in response to the crisis.
'We deserve and demand better. Our country is on the brink of disaster. At the time the nation needs him most, Duterte is a total failure as a leader. He must step down.'
The petition also cites its definition of competent leadership, which involves programs that strengthen the health care system, harness a more robust social amelioration and economic stimulus program, and defends the sovereign rights of the West Philippine Sea.
'We do not need a leader who fuels fear or division. We need one who can unite all Filipinos of various beliefs in this one big fight to save the nation.'
'Duterte is not this leader. He has done too much damage to our people. He will never change. He must resign.'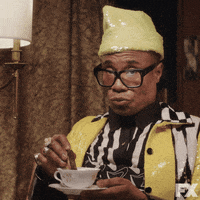 But do Change.org petitions actually do anything?
With more than 21k signatures as of writing, it's almost a given that the Resign Duterte campaign will reach its goal of 25k.
That's good and all for the organizers, but do they actually make a difference? Sort of.
According to CNN, petitions work when their intent is carried out through a dozen more actions, primarily by its organizers and the signees. Meaning, the act of signing itself is not enough.
Sure, it gets people to show up, but what's also important is what happens AFTER. It's like inviting people over for a party. Now that everyone's here, what now? Is there a dance party involved? Is it karaoke night?
Petitions – such as this one – are just the first step. It's what the people involved do (aka solid courses of action) that ultimately determines its success.