It was back around January, during the first onset of the COVID-19 pandemic, when Health Secretary Francisco Duque made it known that the Department of Health had no plans to ban flights coming from China, which was the epicenter of the disease.
What was the reason, you ask? Was it due to the risk of Overseas Filipino Workers not being able to go back home? Is there a lingering consequence, one greater than the virus, that could drastically affect Filipinos?
No, as it turns out, Duque simply thought doing so was tricky, as the ban could potentially offend Beijing. What. the. hell.
To say that I was in disbelief would be an understatement. As a brief background, I work in social media, meaning I've seen enough crap to not be shocked that easily.
As expected, it didn't take long for the Philippines to record its first COVID-19 case, on its way to become the country with the most number of cases in Southeast Asia.
Several lockdowns, PPE shortages, and lethargic mass testing issues later, 15 senators are now clamoring for Duque to step down, citing the latter's 'failure of leadership, negligence, lack of foresight, and inefficiency'.
Now, I welcome Duque's resignation just as much as anyone. I would argue that he should've been gone the moment he cited China's hurt feelings as the reason for his hesitance on closing the country's borders.
But we also have to recognize: As the Health Secretary, who does Duque answer to? Who keeps on insisting on maintaining 'friendly' relations with Beijing, even if it constantly puts Filipinos at a disadvantage? Who slashed the health budget by billions in the first place – a move that has crippled our medical workers?
Duque, it seems, is merely a scapegoat of a broken system that has been decorated by shortcomings since Day 1. It doesn't matter who they replace him with, as he is just a symptom of an even bigger problem. And in contrast to the popular metaphor, the 15 senators are simply shooting the messenger.
The only way that there would be any real improvement in PH's handling of the pandemic is if the new Health Secretary has the balls to call out the higher-ups on their BS. But until then, Duque's potential resignation simply serves as a stopgap to appease the pvblic's growing discontent.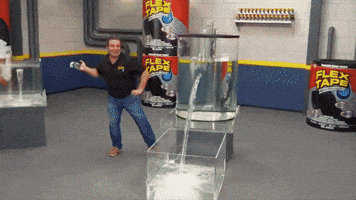 Banner: ABS CBN News