Step aside, choco butternut?
Dunkin' Donuts is offering a new variant to their popular munchkin donut collection – purple yam, which is just a fancy way of saying 'Ube'.
#MakeEveryDayBetter and satisfy your Purple Yam cravings! 😋🥰 Have a 40-pc bucket delivered by calling our new delivery hotline number at 8988-7288! 🛵🤩

Posted by Dunkin' Donuts on Tuesday, October 8, 2019
Aside from being everyone's newest munchkin addiction, 'Purple yam' previously made headlines this year after Baguio's famous 'Ube' jams swapped out their iconic color for a white variant due to a lack of supply caused by climate change.
Dunkin' Donuts doesn't seem to have the same shortage problem though, as they're even offering a whopping 40-pc bucket for sharing. Dunkin didn't indicate any price deets or drop locations, but you can holler at them at 8988-7288.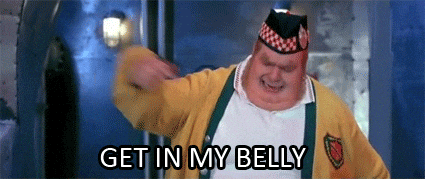 Art by: Marx Fidel