While there are reports on people getting vaccinated, others still seem to have their own reservations on whether they should. The Department of Health (DOH) released a statement that encouraged Filipinos to register with their Local Government Units (LGU) for COVID-19 vaccination, regardless of what brand is being offered.
On Thursday, a press release of DOH stated that there had been reports on people going to vaccination sites after discovering that the LGU will give a specific vaccine brand. They urged LGUs "not to use vaccine brands in promoting their respective vaccination activities."
DOH emphasized that all COVID-19 vaccines are safe and effective. The vaccines are issued with Emergency Use Authorization (EUA) by the Philippine Food and Drug Administration (FDA). The release also explained that these underwent extensive evaluations concerning the Department of Science and Technology, FDA, and other vaccine specialist organizations.
KNOW YOUR COVID-19 VACCINES!
Data as of May 5, 2021

Information you need to know about the COVID-19 vaccines on our current portfolio:

✅ Technology Platform;
✅ Issuance of Emergency Use Authorization (EUA) by the Philippine Food and Drug Administration (FDA); pic.twitter.com/tlASJ6IjR8

— Department of Health (@DOHgovph) May 23, 2021
Health Secretary Francisco T. Duque III said, 'We have to be reminded that vaccine confidence should be built in the stringent processes that lead to the vaccine development, local authorization, and recommended use of these vaccines, and definitely not by the brand.'
At the same time, Philippine Society for Microbiology and Infectious Diseases member Dr. Karl Henson said that vaccinating as many people immediately will lower their risk of dying from COVID or getting infected from severe COVID, as per Manila Bulletin.
The advisory mentioned that even if the brand isn't announced, individuals will still have the right to be informed on what vaccine will be injected. The vaccination process involves on-site vaccine education, proper recording using vaccination cards, and monitoring for Adverse Events Following Immunization.
❓ Tanong ng Bayan: Can I get vaccinated after recovering from COVID-19?

Should I still wait for 90 days before getting the vaccine?

💉 No need to wait for 90 days! As long as you're fully recovered and completed treatment, you can get the COVID-19 vaccine! pic.twitter.com/FUept5wNZ6

— Department of Health (@DOHgovph) May 14, 2021
The advisory also stressed that even if getting vaccinated isn't mandatory, it advises Filipinos to register with their respective LGUs and get vaccinated when it's their turn. The DOH added, 'the best vaccine is the one that is available now, regardless of the brand.'
The Philippines administered about 4,097,425 doses of COVID-19 vaccines as of writing. Assuming that an individual needs 2 doses, the number is enough to have vaccinated 1.9% of the population, according to Reuters. The Philippines is expected to receive a total of around 178 million COVID-19 vaccine doses for 92 million people to ensure that 100% of the country's adult population are vaccinated, as per the Department of Finance's post.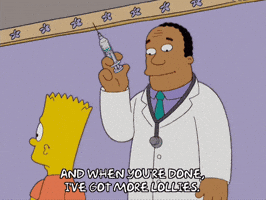 Banner: Unsplash/Hakan Nural and MMDA