Spoilers ahead!
Hell hath no fury as a woman scorned. Put this idiom in a cotton candy formula, and you get Do Revenge. Chick-flicks in the modern age are often a hit-and-miss compared to Mean Girls, Bring It On, and The Princess Diaries.
However, director Jennifer Kaytin Robinson took this as a challenge and made a *shocking* film that tackles patriarchy (to the ground) in the new generation of teenagers.
Paying homage to the ancestors
Teenage movies were enjoyable in the 2000s. However, there are obviously a lot of outdated beliefs and remarks. Enter Do Revenge: a new Netflix film starring Riverdale's Camila Mendes and Stranger Things' Maya Hawke. It follows a high school socialite and an outcast avenging each other against their arch enemies in a rose-colored private school. With it, gives you different High School cliques, mean girls, and opposites attract teenage love.
Robinson understood the impact of nostalgic flicks, so much so that she incorporated the vintage aesthetic and references from the likes of 10 Things I Hate About You's paintball fight, Jawbreaker's nerdy makeover, and Mean Girls' pink chaos into Do Revenge.
To top it all off, Sarah Michelle Gellar (Buffy the Vampire Slayer) rejoins the Chick-flick scene by becoming the school's headmaster. Talk about a full circle!
New Age of Gossip
A chick-flick is not a chick-flick without the good ol' gossip– it's the thing that the protagonist gets in trouble for. But there's one thing most old chick flicks leave out: boys can spill the tea too.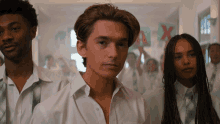 In the film, Drea (played by Camila Mendes) is a popular High Schooler who went downhill because her ex-boyfriend, Max (played by Austin Abrams) leaked her nudes. If you're pissed at the two-faced Max just as much as the main characters do, then you're aware that this is a real problem some women are facing.
Exposés may be fun and daring, but this film reminds us of the consequences and karma if we were to indulge in such a thing IRL.
Powerful White Male
You'll know it's made by Jennifer Kaitlyn Robinson when she makes a feminist impact that people are not ready for.
She made a big hit in 2019 with Someone Great, co-writing Thor: Love and Thunder, and now Do Revenge. Often highlighting the struggles of women, she taps into the anatomy of a powerful white male (and the problems that come along with it).
Often a narcissist, a powerful white male's selflessness is deemed a personality trait that needs to be rewarded. Their acts of kindness are usually forced because they're linked with the problem. And credit goes to them especially when they don't deserve it.
We grew up in a society where women were pitted against each other to get the guy or whatever goal meant to be achieved by one woman only. This film, however, draws a symbol of the antagonist and how their cronies barricade him from getting any bad reputation. Because in the real world, they call themselves "the nice guys" and then get away from their wrongdoings scot-free.
Sure, there could always be an instance where the antagonist rues the day and truth will prevail, right? Not exactly.
Like all powerful white males, they tend to have their minions clean up their controversies for them. And of course, the public eats it up, leaving viewers to let out an audible gasp.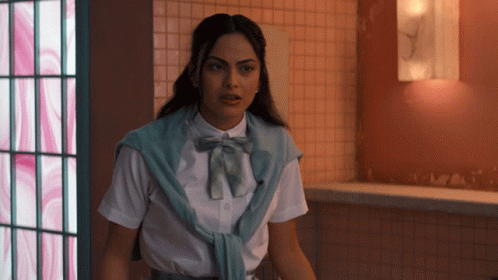 For the love of Plot Twists
What's better than one controversy? More controversies. Besides having to bring down the campus patriarch from its high horse, the filmmakers also note how much chaos internalized misogyny and teenage pressure can bring.
It's hinted at the beginning that Drea's mean girl quality towards other girls wouldn't slide and must still have consequences. Since she has no remorse for her bullying ways, she forgot that she ruined another girl's reputation–Eleanor; and the entire time Drea was being played all along.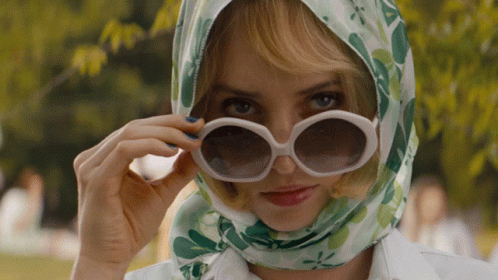 "It'll be like our very own version of friendship tattoos, except you know, with trauma." –Eleanor
Although there were some scenes that were over the top (with cars crashing and framings) the plot twist on their conflict was executed so well and so subtly. It doesn't just surprise the viewers with a revelation, it has to happen step-by-step and create a distraction to hide an even bigger shocking turn of events.
Future of Chick flicks
Chick-flicks are coming for revival, and this time with the goal to eliminate internal and external types of misogyny. To portray a critical message such as feminism, we must first acknowledge the problems at hand before coming up with a solution.
And those controversial scenes where people are hit by a car, drugged, or wrongfully put into rehab, are scenes that really keep people seated. Do Revenge is crazy, dark, over-the-top; and most importantly, it creates a conversation. After all, shock factors get the attention of the people.