Remember Giselle from Enchanted? Well, the Disney movie is getting a sequel after 15 years called Disenchanted. You'll see what happened to the princess from the fictional world of Andalasia, who came to New York City since she didn't want to get married to Prince Edward.
According to Screenrant, the upcoming film will follow Giselle and Robert as a wedded couple. They moved from the city to Monroeville, a place where the villainous Malvina Monroe resides. Giselle also faces challenges as her intentional spell for a fairytale life goes wrong and it's up to her to save her family.
Disenchanted will still include the OG cast members like Amy Adams (Giselle), Patrick Dempsey (Robert), James Marsden (Prince Edward), and Idina Menzel (Nancy). Filmmaker Adam Shankman also returns to direct the movie.
Here's your 🤩FIRST LOOK🤩 at Amy Adams and Maya Rudolph in Disney's #Disenchanted! See the Original movie streaming this Thanksgiving on @DisneyPlus! pic.twitter.com/DYfNfqFjXA

— Walt Disney Studios (@DisneyStudios) May 17, 2022
Disenchanted wrapped up their shoot in Ireland back in 2021, as per People. Marsden explained that the sequel took a while to come together because of differences in the possible script. The film doesn't have a trailer yet as of writing, but Disney Studios shared a first look photo on Twitter.
While Enchanted came out in theaters, Disenchanted will exclusively premiere in Disney+ in the latter months of 2022. Digital Spy shared that it's assumed the sequel would come out in the holiday season, making the release date similar to the first movie in November 2007.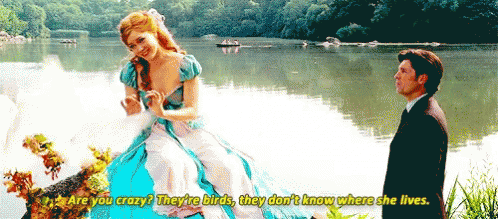 Banner: BUENA VISTA PICTURES/COURTESY EVERETT COLLECTION