The Noche Buena will always be the favorite part of Christmas amongst Filipinos.
There is no other night in the year where we get to indulge ourselves with our favorite special dishes sans guilt while enjoying the warm and fuzzy company of the ones we hold near and dear.
Here's our definitive list of the must-have Noche Buena dishes.
1. Lechon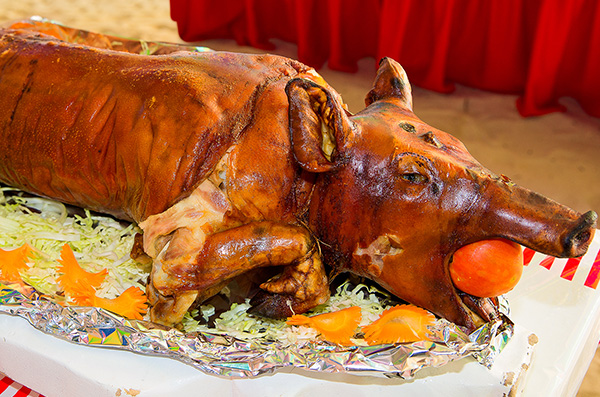 The Lechon is the star of every Filipino celebration because of its heavenly taste. Borrowing the words of Comedy Manila founder GB Labrador – "Every bite of lechon takes us one step closer to heaven."
2. Pinoy Spaghetti or Lasagna
Cheese, ground beef or pork, tomato sauce and a sprinkle of sugar make up this Pinoy favorite.
If you don't want your pasta to be too Pinoy-tasting, you can never go wrong Lasagna. Who can resist the scrumptious taste of those layers of beef and pasta?
3. Christmas Ham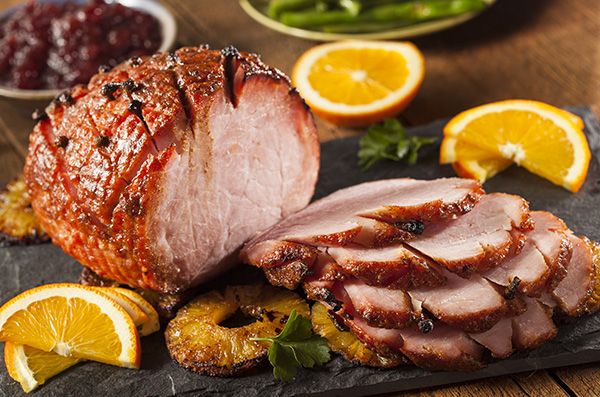 The Hamon de Bola is another staple centerpiece of the Noche Buena table. Every bite is absolute bliss!
4. Macaroni Salad
Ever present in homemade holiday spreads, the Macaroni Salad is a reliable companion to the main dishes.
5. Quezo de Bola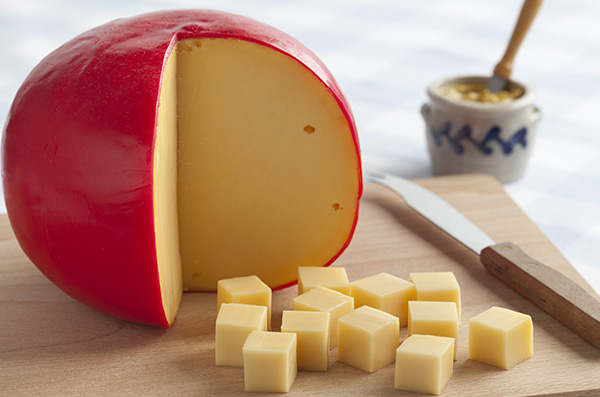 This red ball of happiness can be served sliced, diced or whole, and can even be mixed with other dishes like pasta.
6. Hamonado
This dish consisting of tender pork or chicken cooked in pineapple juice is guaranteed to make you reach for the rice repeatedly.
7. Beef Morcon
This Filipino-style beef roll stuffed with hard-boiled eggs, pickles, and chorizo is one of those dishes that make you close your eyes as you savor the various flavors bursting in your mouth.
8. Lumpiang Shanghai
This simple Chinese dish – ground pork, shrimp or a combination of both rolled in a lumpia wrapper – has become a sentimental favorite in Pinoy gatherings.
9. Fruit Salad or Crema de Fruta
The Fruit Salad is a feast for the eyes and the palate. Its colors are the very indications of how delicious it is.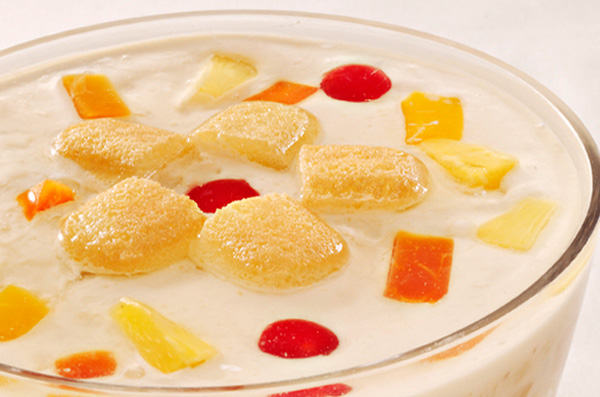 This mix of cream, graham crackers and fresh or canned fruits served cold is simply irresistible!
10. Leche Flan
No Noche Buena meal is complete without this wicked custard dessert!
Did your fave dishes make it to this list?
Enjoy your Noche Buena, fam!
Banner courtesy: yummy.ph, firstgourmetacademy.com, balay.ph