Pilot testing of face-to-face classes was approved for selected areas with low COVID-19 cases in the Philippines, but schools in the country resume teaching virtually at the moment. While technology provides an avenue for students to learn without catching the virus, it also has a downside since there was an alleged cheating issue in a certain Facebook group.
The Department of Education will be assisted by The Philippine National Police (PNP) to investigate the said group that was reported to contain answers for modules and other exams. PNP chief Gen. Guillermo Lorenzo Eleazar also assigned the Anti-Cybercrime Group (ACG) to help resolve the problem.
Before it was set to private, the group dubbed as 'Online Kopyahan' had over 600,000 members. It then lowered to 571,900 after it was aired on local television. Only existing members can see the community's past content and no one can post or add new people anymore.
Education Secretary Leonor Briones acknowledged that cheating is a "lingering issue" even before the pandemic happened, but assures that the department will look into it. She added, 'We will take steps and we are already in touch with appropriate authorities because we will not tolerate it [cheating], at least in education.'
The sanctions for students cheating online and the process on how the cybercrime operatives would conduct their investigation have not yet been explained by Eleazar. However, he addressed a message to students and their parents, 'Education isn't a race, so let yourselves learn in an honest way and at your own pace.'
On the other hand, Rizal 2nd District Rep. Fidel Nograles explained that the shift to online classes is a heavy adjustment for students and that cheating is a "symptom of a bigger problem." But he clarified that he isn't exactly pushing to quickly shift back to physical classes.
'Since last year, we have heard of the effects of online learning on the mental health of our students,' he said. 'As such, we need to be more understanding and solve this issue without being too punitive.'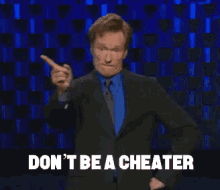 Banner: Unsplash/freestocks