By now, you've prob heard of the brutal murder of a 16-year-old girl in Cebu.
It's one of the most baffling crimes today, as the victim's face was found skinned, exposing the skull. Her internal organs, such as the tongue and esophagus, were also missing.
Plus, the body was found naked from the waist down, suggesting that she might've been raped. However, the police later implied that it might not be the case, as they didn't find fresh lacerations on her genitals.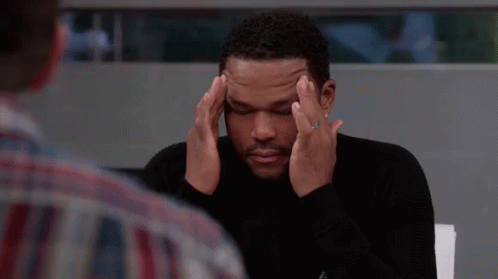 Still, it was enough for the Internet to demand the heads of those responsible, with the hashtag #DeathPenaltyForRape becoming a trending topic on Twitter.
But amidst a sea of advocates, there are a chosen few who say 'You know what, #DeathPenaltyForRape seems like a pretty shitty and knee-jerk reaction type of idea.'
Why you may ask? It's of the simple belief that our justice system kinda sucks.
Saying #NoToDeathPenalty isn't tantamount to protecting criminals and absolving them of their crimes. Considering how our justice system works (it doesn't)—how it unfairly burdens the poor and heavily favors those in power, it's highly likely for false accusations to happen.

— Isko (@iskolarspeaks) March 13, 2019
Death penalty for rape?

A quick reminder that when Pepsi Paloma was raped and killed, death penalty was legal. However, where are her killers now? Ayun na sa Senado at na sa TV.

Death penalty will never work if the system was designed to kill only the poor. ??‍♀️

— Inigo Abellar #Colmenares22 (@InigoAbellar) March 13, 2019
Exactly what I was also thinking. As much as we want to clench our fists and serve fair justice for rape victims, let's all do not forget that our system's so fucked up. Ok try to imagine.. if ever death penalty was legalized (again), it'll only fixate its target on poor people. https://t.co/uAShCwP6aT

— vérité (@sofiamcxx) March 13, 2019
These people believe that capital punishment will only be abused by those in power and that the poor, which have little to no access to a proper legal defense team, will be the ones to suffer.
Yes, we can say that thorough investigations can be conducted prior to conviction, but then getting a lawyer and having someone represent you in court is a privilege only the rich can afford. There are only so much lawyers who are willing to fight for those with nothing to offer.

— Isko (@iskolarspeaks) March 13, 2019
In fact, hasn't the country been technically under a 'death penalty' rule all this time? *cough* Oplan Tokhang *cough*
How's that working out so far?
Actually kung iisipin, 'yung ating kapulisan nagkaroon na ng sarili nilang death penalty ruling sa pamamagitan ng Oplan Tokhang. "Turo mo, baril ko" system. They took justice into their own hands and killed whoever they wished to kill, napatunayan mang may sala 'yung tao o wala.

— Isko (@iskolarspeaks) March 13, 2019
There's even a study which says that it's the certainty of getting caught, NOT the gravity of punishment, that proves to be an effective deterrent of crime.
We could enact all the laws we want, but if there's no one to fairly implement them, they will ultimately be useless.
Re Death Penalty for rape@ChelDiokno said it best: "it is not the severity of punishment that deters crimes but the certainty."

Remember that we have a justice system that historically favors the privileged and undermines the poor — all while overtly disregarding justice.

— Alfonso Manalastas (@not_alfonso) March 13, 2019
I've said this before and I'll say it again: death is too quick of a punishment. Investigate and convict the right people. Put them in prison. Let them feed on stale food and breathe until the stench numbs their noses. Let them pay for the rest of their lives. #NoToDeathPenalty

— Isko (@iskolarspeaks) March 13, 2019
How about you? What's your stance on reviving the death penalty?