…and fleshlights and condoms and pregnancy pills. About sex positions and fetishes and kinks. About pleasure, masturbation, and consent. In short, you should talk with them about sex and sexuality.
Do so directly. Start the sex talks early. Make them a casual and regular thing. Experts say that's what you'll have to do if you really wanna make the convos about "getting busy" and "giving yourself a hand" benefit you and your kids.
It's awkward but rewarding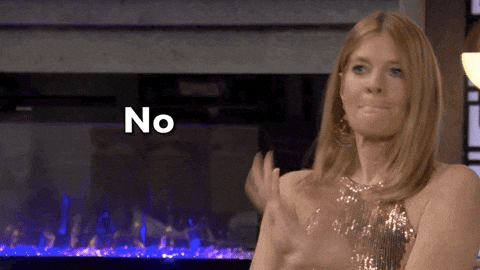 Vigorously shaking your head and saying no multiple times would probably be your first response. To hell with experts! It's awkward. It's weird. And talking with my younger kids about sex? I'll be staining my children's otherwise innocent lives!
Relax. We're not telling you to persuade your kids to "bam-bam the ham" or buy really cool-looking candles (*ahem* you know what we mean) when they're not ready. But simply talk with them about specific sub-topics of sex and sexuality that are right for their age.
Having regular conversations about "poaching the cat" and "doing the deed" while they're young sets the stage for any questions or concerns they may have later on (when, you know, they're probably already doing it).
Though the fear that it'll be awkward is enough justification not to have the conversation, there are a whole lot of benefits if you do. And a whole lot of dangers if you don't.
It's a way for kids and teens to get trustworthy information
With the ubiquity of media and the Internet, along with the wide array of content they present, your kids may get the wrong information about sex and masturbation. Such information may put them in harm.
Talking with them about these things will counter any misinformation they may receive. Furthermore, studies show that parents can help prevent child sexual abuse by discussing it and its prevention with their children.
It helps them be sexually responsible and aware of the consequences of unsafe sex
Avoiding conversations with your kids about "knowing someone in the Biblical sense" doesn't mean they're not gonna do it. Having dialogues with them about it, however, lengthens the time before they do and encourages them to use contraceptives when that time does come. It also helps them learn that "bumping uglies" raw can have undesirable consequences, such as unplanned pregnancies and STDs.
It allows them to understand themselves better
Conversing with your kids openly about "roughing up the suspect" and "manual override" also helps them become more aware of their sexual preferences. Consequently, it helps them understand their sexuality more, which is an important part of who they are.
Knowing that you are supportive and accepting of their preferences and orientation helps them develop a sense of self that is both strong and positive.
The bottom line of all these is that by talking to your kids about sex and sexuality, you become their reliable guides in learning about them instead of their peers, hearsay, or worse, the ever (in)famous PornoUniversity.
Beyond the Talks
But having these conversations with your children isn't just a matter of educating them or keeping them safe. Talking with them about sex and sexuality openly, respectfully, and non-judgmentally creates a safe space where both of you can broach even the most sensitive of topics.
Knowing that they can tell you anything allows your kids to trust you more, thus deepening the bond that you have with them as parent and child.
Not Just A Parent
Creating this safe space will also allow you to share your own experiences with them, even if they aren't about "passing the gravy" or "shaking hands with the milkman."
You'll not only be passing down lifelong lessons in the process but also letting them see who their parents are as individuals. In such a space, you can cry, laugh, or be angry about each other's experiences together.
You won't be just an authority figure in their lives, but also their friend, maybe even their closest. And isn't that what good parents are in the end?
So please, do talk with your kids about dildos and fleshlights and condoms and pregnancy pills. About sex positions and fetishes and kinks. About pleasure, masturbation, and consent. It keeps them safe if you do so.
But more than that, it lets them know that come hell or high water (or whatever expression the kids have these days), you've got their back. It may be awkward at first, but just like having your cherry popped for the first time, it only hurts at the start.