Ready to rock the MCU
After longstanding rumors and talks, Marvel Cinematic Universe (MCU) head honcho Kevin Feige has announced that Deadpool is finally fricking joining the ever-expanding MCU.
In an interview with Collider, Feige shared that the Merc With A Mouth will now be a full addition to the Marvel gang, with the upcoming third movie written by Marvel's Wendy Molyneux and Lizzie Molyneux-Loeglin.
'It will be rated R and we are working on a script right now, and Ryan's overseeing a script right now. It will not be [filming] this year.'
With Deadpool being the anti-hero king of fourth-wall breaks, it's definitely a challenge for the allegedly-formulaic Marvel films, as Feige affirms, 'Again, a very different type of character in the MCU, and Ryan is a force of nature, which is just awesome to see him bring that character to life.'
ICYDK, the MCU x Deadpool talks first intensified when Disney bought out Deadpool's parent production company 20th Century Fox back in March of 2019.
In his very Ryan Reynolds way, the actor took to Twitter to confirm the news by throwing it back to another rebooted superhero franchise.
'Full disclosure: I showed them Spiderman 1 & 2 and told them it was Deadpool 1 & 2. #Deadpool3'
Full disclosure: I showed them Spiderman 1 & 2 and told them it was Deadpool 1 & 2. #Deadpool3 https://t.co/N0IGDbpBK0

— Ryan Reynolds (@VancityReynolds) January 11, 2021
Can't wait to see some meta humor in MCU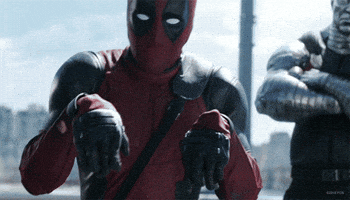 Banner graphic by Beatrix Zaragoza