Celebrating wins
Though it'll take the first quarter of the year for the COVID-19 vaccines to reach PH, there's still some reason to rest easy as Reuters reports that the globally administered COVID-19 vaccinations now surpass confirmed cases.
According to data from the Center for Disease Control and Prevention, 105M people have been given vaccines against COVID-19, exceeding the 103M confirmed cases worldwide.
ICYDK, the very first COVID-19 vaccine was administered a mere 59 days ago on December 8, 2020, to 90-year old Margaret Keenan of Britain.
Since the last leg of 2020, numerous pharmaceutical companies and countries have stepped up their vaccination process – with Pfizer and Moderna leading the pack with 95% and 94% efficacy rates, respectively.
Though it's a cause for celebration in terms of ending the pandemic, COVID-19 cases are still undoubtedly rising in countries scrambling to secure their vaccines, along with the new strain rearing its head.
The estimated 103M are just for confirmed cases, not counting the possibly million others who don't have access to COVID-19 tests (which is why mass testing is important).
Still, it's a nice altruistic thought that many are already getting themselves protected and achieving 2
Can't wait to join that 105M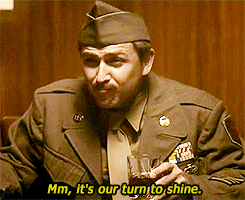 Banner credit: Unsplash