ICYMI, PH has confirmed its first Novel Coronavirus case through a 38-year old Chinese national from Wuhan. She reportedly traveled to Dumaguete and Cebu before being treated for cough in a now undisclosed government hospital.
With the news comes the sad truth that PH is now one of the infected countries along with Thailand, Australia, South Korea, U.S., Japan, and more.
BREAKING: DOH confirms first case of novel coronavirus (2019-nCoV) in the Philippines—a 38-year-old woman from Wuhan, China. | via @shailagarde pic.twitter.com/NvnmEgBNxn

— GMA News (@gmanews) January 30, 2020
The main question on everyone's mind is: could there have been more measures to prevent the virus in the first place – specifically, a travel ban? With PH being ill-equipped until recently when it comes to determining carriers of the virus, the most obvious response would have been to temporarily restrict the influx of Chinese visitors.
Both President Duterte and Health Secretary Francisco Duque III had been criticized for hesitating to implement the said ban. Both have also been slammed for supposedly prioritizing foreign relations with China over the welfare of Filipinos.
'[The travel ban] could include China, but at this time I'm not for it. It would not be fair' Duterte said.
Meanwhile, Duque claimed a ban was 'very tricky' as China might question why there had been a specific ban – despite the country being the literal epicenter of the virus.
But we all know the saying: prevention is better than the cure, as numerous officials have previously called out the risk of letting Chinese nationals roam the country.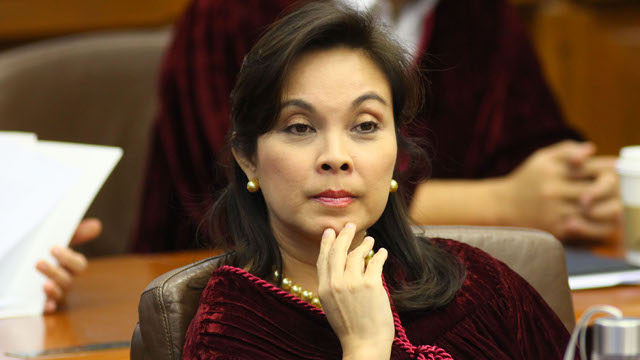 One of the more outspoken politicians is Deputy speaker Loren Legarda who aired out the country's incapability of handling an outbreak as big as 2019-nCoV.
'Since we are a heavily populated country, and we are incapable of handling a health crisis, would it not be prudent to ban temporarily any mainland China tourist, from not just Wuhan, since the coronavirus has spread elsewhere?' she asked Duque.
Meanwhile, Senator Rita Hontiveros also urged a 30-day ban for mainlanders in order to give the country enough time to prepare for the next few weeks.
'This temporary travel ban will give time for our health authorities to set in place all safeguards necessary in case there is more confirmation of the 2019-nCoV presence in the country from those under present surveillance.'
It doesn't take a scientist or a political science major to understand: The safety of Filipinos should always be the government's priority over any political motivation – and if they don't see it as such, then we're left to wonder who exactly they're serving in the first place.
Amidst everything, Legarda said it best: 'For me, the health of the Filipino people, if that is at stake, we must do everything to protect our people.'
We're with you there