Deadlines are always one of the things you try to beat in school or at work. But the last day of voter registration is a whole different ball game since the country's future depends on it. With September 30 a.k.a. the last day of registration nearing, some people still hope to get a chance to apply. However, the Commission on Elections (Comelec) considers a one-week extension for the voter registration period.
During the Joint Congressional Oversight Committee on the Automated Election System's hearing, Comelec Commissioner Marlon Casquejo shared their counter-offer to the request of a one-month extension, 'Our proposal, we extended to Senator Risa (Hontiveros), is to give a one-week extension after the filing of COCs (certificates of candidacy).'
The filing of COC is scheduled from October 1 to 8 from 8 am to 5 pm, when local politicians formally dress their intention to run in the local Comelec offices.
The House and Senate members passed Senate Bill No. 2408 or a bill seeking a month-long extension for registrants on its second reading. Hontiveros encouraged people in a Twitter post to register already rather than waiting for the proposed extension. The poll body remains firm with their one-week decision, but Casquejo said that they will comply if it's signed into law.
‼️As of 23 Sept 4pm, HINDI PA PO EXTENDED ANG VOTERS' REGISTRATION.‼️

Pasado ang bill sa Senate and House for extension, but it does NOT mean the extension has been approved yet.

You have 7 DAYS LEFT TO REGISTER. Kung kaya na, please do not wait for the extension. 🙏🏼

— risa hontiveros (@risahontiveros) September 23, 2021
Cavite 4th District Representative Elpidio Barzaga Jr. tried to settle with the poll body to extend the registration period for two weeks instead. On the other hand, Senator Imee Marcos also said, 'Ang layo ng one week na binibigay ng Comelec sa one month na hinihingi ng legislature. Hindi siya compromise.'
'Previously, talaga namang October ang deadline? Bakit iniklian pa ngayong panahon ng COVID na napakaraming lockdown?,' she added.
Casquejo explained that an earlier deadline was set because it will affect their preparations amid the pandemic. He responded, 'We will look into it now. But up to now, what we have agreed—it's not yet open to the En Banc—but what we have agreed is one week.'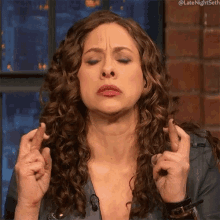 Banner: UNTV News