It's the (least) wonderful time of the year!
Recently, Ateneo and UST announced that they're bringing back college entrance exams, and it's garnered quite a lot of reactions from parents and high schoolers. Some people agree that entrance exams are better than admission ratings; while some argue that the ratings are fairer than on-the-spot exams. And since quarantine is starting to ease up little by little, the CETs season is fast approaching.
You'll start to feel it the moment your friends invite you to multiple review centers when you walk past bookstores with mock test books displayed on the front or even see high school alumni telling you to run away from their college. As days go by, you might hear a few choice words from family members:
"Iha/Iho, mag aral ka ng medisina ha?"
"Yung pinsan mo nag a-aral 'yan sa UP. Dapat ikaw din."
"Mataas sweldo kung mag a-aral ka ng engineering."
And let's be honest, some of the courses they recommend you are not your forte at all. With all of these things combined, you'll soon catch the CET's anxiety. And it's not a good feeling.
You (don't) have to try everything
Say you submitted your application to your chosen universities. It's a great first step because you're letting the excitement rule you over– until you realize you have to review. This is going to be the peak of your stress.

Although review centers and mock tests are great ways to review, you have to remember that this is not a one-size-fits-all. Maybe you're more likely to study better alone, or your learning style requires a group study session.
Either way, you shouldn't push yourself into a new study habit you're not entirely used to. It just builds more pressure to catch up with your friends rather than develop your intellect more healthily.
No. Sleep. 'Til Admissions!
So now you're studying. At this point, Vicks and caffeine are part of your nightly routine. Review files will start to entangle themselves with the academic load. It's unavoidable.
Here's where organization comes in. As you're about to enter young adult life, it's vital to practice organizing plans and deliverables on your own. It could be done through planners, and corkboards, or if you're reducing paper waste, there are online planners as well!
Maintaining an organized list takes time to get used to. But organizing for CETs could be a good start to help declutter your already stressed mind.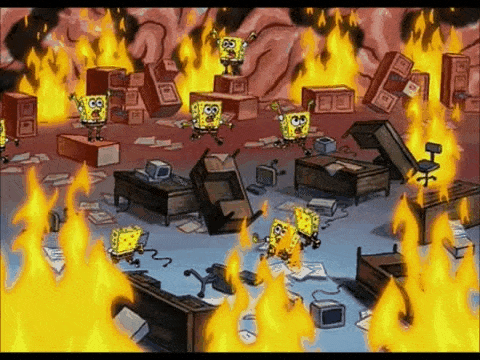 Say "NO" to negative affirmations
You've planned? Great! It's time for you to remain positive, manifest a good outcome, and continue studying the way you should be. However, if there are positive wishes, there are also negative affirmations. It's a difficult thing to overcome, especially seeing your fellow batchmates on social media share stuff like:
"Share this to 10 friends or else babagsak ka."
"Share this lucky hotdog to pass CETs!"
Sure, you don't want to take the risk and follow what it says, but we both know that these chain messages do not affect your academic standing in any way unless you let it happen. News flash: manifestation works when you put enough effort into it.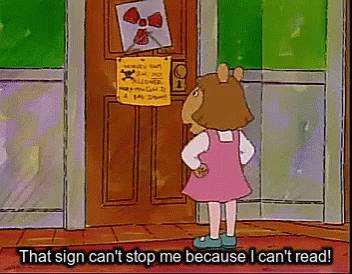 However, if you do believe that chain messages bring bad luck, your mind will continue to pursue that thought until you won't have enough space for review.
Negative affirmations don't just appear through social media taunts, they can also be from within. For example, your friends accomplished a mock exam and you find that they had a higher score than you. Most likely there will come a lingering feeling of inferiority.
But don't jump to any conclusions at this moment yet. Instead of seeing it as a competition, remind yourself that mock exams are supposed to help you find areas where you will need to improve. Allow yourself to learn and support your friends as well. We're all in this together, right?
Setting Realistic Expectations
If you've watched Spiderman: No Way Home [spoilers!] there's a scene where MJ and her friends talk about getting into their dream college. Here's something we can all take away from their discussion:
At your age, it's okay to have big dreams and want to achieve everything all at once in college. It could be a fresh start, a new season in your life. So you'll work hard on it as much as you can to get admitted.
Though we might want to be fully optimistic about our choices in college, we should remember that there are always two sides to a coin– you'll either pass or fail a certain college test regardless of your effort.
Acknowledging the possibility of failure does not mean it's a negative manifestation. It's simply being realistic. Therefore, when the real thing comes, you'll know not to dwell on it too much and that you're better off in an institution that's right for you!
Besides, The Big 4 universities are not the only unis in the Philippines. There are countless other schools that can cater to your abilities and help you reach your future goals.
There's no easy way of saying this, but tests are built to be hard. But they're not unsolvable. And if we survived this heavy season on our own, we believe you can too!