Straight from the Queen herself
Catriona Gray revealed her stand regarding the debate between the Philippines and Australia, which saw both sides arguing about which country truly deserved to be credited with her Miss Universe win.
'I really feel like I'm a Miss Philippines. I just feel like a Filipina, a Filipino woman. It just so happened that when I was growing up, I was very much an Australian. And I think you can be both.' she said in her BUILD series interview.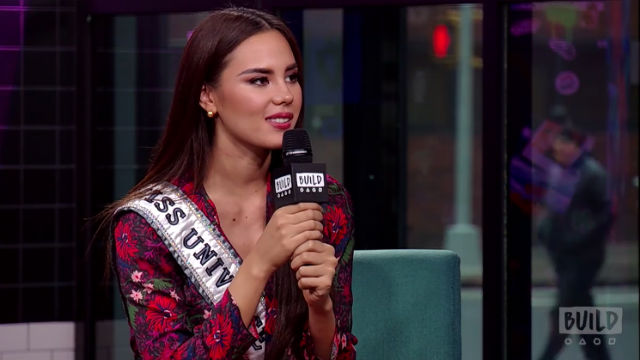 I just thought it was funny that there was almost a war, like, 'no, she's ours, she's practically a Miss Australia.' But I am Miss Philippines.'
Catriona is the daughter of Scottish-born Australian Ian Gray and Filipina Normita Magnayon-Gray. She also spent most of her life in Australia, graduating from Trinity Anglican School at Cairns in 2011.
Several Australian media outlets notably claimed 'ownership' of the Filipina beauty queen after being crowned last year.
Watch her reply here (at the 6:42 mark)