Making history seems like the new unspoken goal of Filipino athletes this year. While Hidilyn Diaz won the first Olympic gold for the country and EJ Obiena made a new PH and Asian pole vault record, Carlos Yulo is the first Filipino gymnast to win multiple medals in the world championships.
During the 2021 FIG Artistic Gymnastics World Championships in Japan, Yulo bagged gold in the men's vault category. He was the first to perform and execute three twists before landing, which got him a score of 14.800. For the second attempt, he performed a Dragulescu vault, where he obtained a score of 15.033. He scored an average of 14.916.
Japan's Yonekura Hidenobu secured silver (14.866), Israel's Andrey Medvedev got bronze (14.649), Italy's Thomas Grasso landed fourth spot (14.549), South Korea's Yang Hak-seon, a two-time World champion and the 2012 Olympic gold medalist, was at the fifth place (14.399), and Britain's Courtney Tulloch came in at sixth (14.383).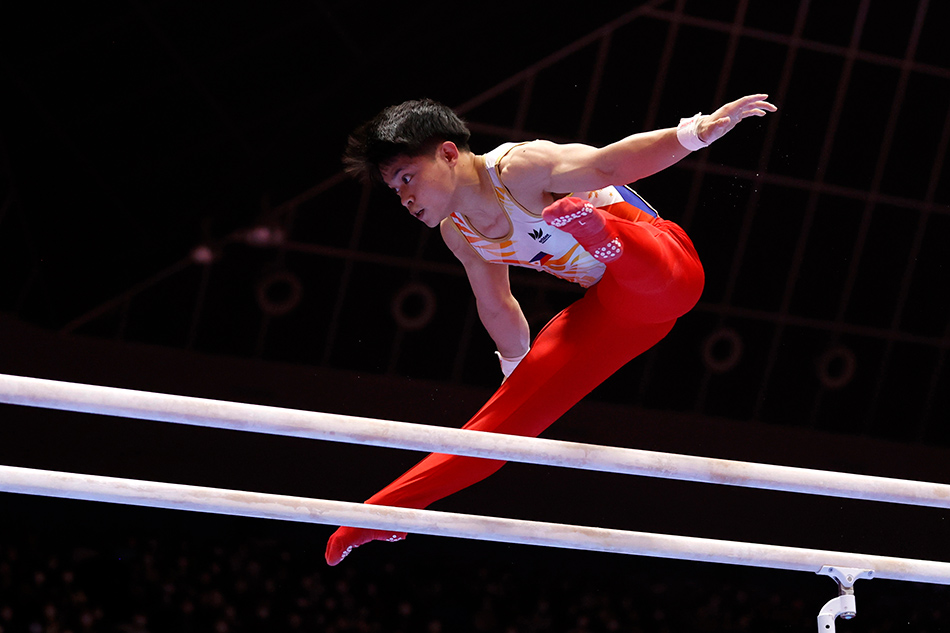 After scoring gold, the 21-year-old Filipino gymnast landed a silver medal in the men's parallel bars competition. He scored 15.300, 8.900 for execution and 6.400 for difficulty. But he was knocked off by China's Hu Xuwei, who had a close score of 15.466, 8.866 for execution and 6.600 for difficulty.
Another Chinese bet Shi Cong secured the bronze medal (15.066). Japan's Hashimoto Daiki finished fourth and USA's Yul Moldauer took fifth, but both of them tied at 15.000. Moldauer placed fifth due to the execution tiebreak. Japan's Kaya Kazuma took sixth (14.900), while Caio Souza arrived at seventh (14.566). Meanwhile, Switzerland's Christian Baumann landed in eighth place (12.333).
Banner: 2021 Getty Images