The long-rumored 'Breaking Bad' movie officially now has a home and it's on Netflix.
Netflix acquiring the rights to the latest installment in the critically acclaimed drama is seen by many as a sensible move. While 'Breaking Bad' was produced by AMC, it was Netflix which was pivotal in introducing the show to the mainstream audience.
The film will pick up from where the show left off and stars Aaron Paul as Walter White's partner Jesse Pinkman.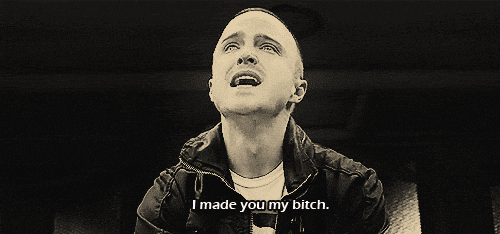 On the other hand, series lead Bryan Cranston is unsure if Walter White will make an appearance in the movie, saying:
'I have not gotten the script, I have not read the script. And so, there's the question of whether or not we'll even see Walter White in this movie. Think about that one.'
The flick is being shot under the name 'Greenbrier' and will reportedly 'follow the escape of a kidnapped man and his quest for freedom.'
No release date has been confirmed as of yet.
Banner credit: thebigphotos.com