If your Filipino senses were tingling while you watched Marvel's "Black Panther," we're here to settle it — there were a lot of Pinoy elements used in the costumes.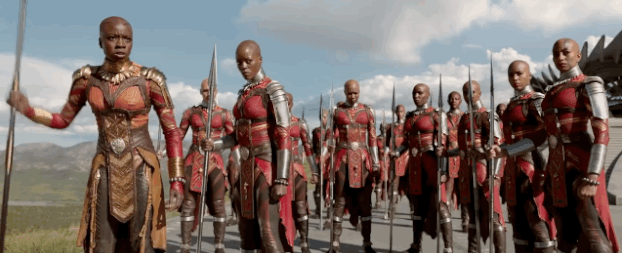 Dora Milaje's red and gold costumes were partly inspired by Filipino artifacts, which was confirmed by Anthony Francisco, a Marvel senior visual development illustrator. Francisco told BuzzFeed he grew up in the Philippines with Filipino tribal decor in their house.
There was also a part where the gold rings on Okoye's uniform were shown, symbolizing lucky charms from Filipino culture.
More inspiration came from African artifacts, ninja shoes, friendship bracelets as well as samurai armor.
Well done, Marvel.