Whether you're a fresh grad or someone who just wants to land a job, your resume is an important document to keep close. When it comes to Bill Gates a.k.a. the fourth richest man in the world, you'd probably expect his resume to be filled with notable achievements. But he claims that others probably have a better one.
The Microsoft co-founder shared his almost half-a-century-old resume on LinkedIn and said, 'Whether you're a recent grad or a college dropout, I'm sure your resume looks a lot better than mine did 48 years ago.'
Despite not being able to finish his Harvard degree, the resume showed Gates as a freshman who got straight A's in courses like Operating Systems Structure, Data Base Management, Compiler Construction, and Computer Graphics.
While Gates was juggling his studies as a student, he was already partnering with Paul G. Allen. The two of them worked on a system for traffic engineers to study traffic flow at the time. When Gates dropped out of college, he eventually created Microsoft with Allen in 1975.
You can't deny that Gates' resume was impressive given that he was only around 18 years old at the time. He also added that he already got a salary of $12,000 (approx. P664,656), had no restrictions with work locations, stands 5'10", and weighed 130 lbs.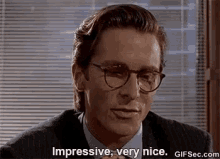 Banner: (L) Ali Cherkis