A new year means a fresh batch of interesting reads— which is a definite godsend for bookworms like me.
Amid the tsunami of literary works that have dropped so far in 2019, here are some newly-published novels which you have to seriously think about adding to your shelf.
Let's Go Swimming on Doomsday (Natalie Anderson)
With its topics of violence, sexual abuses, and religious terrorist groups, Anderson gives a glimpse of the horrific happenings in Somalia through the eyes of a teenager.
When Abdi's family is kidnapped, he is forced to infiltrate a terrorist group and act as a spy for the American CIA. Both frightful and moving, this novel is all about humanity and hope.
Nick and June Were Here (by Shalanda Stanley)
This novel is not a simple, teens-in-love story but rather a complicated one about two surviving individuals, Nick and June, who are both trying to find a way to overcome difficult circumstances.
June is coping with a new diagnosis of schizophrenia. Nick is a car thief who supports his aunt with the money he earns while focusing on his art whenever he can.
Lovely War (by Julie Berry)
Historical fic + mythology? Count us in!
As described online, it is 'a sweeping, multi-layered romance set in the perilous days of World Wars I and II, where gods hold the fates–and the hearts–of four mortals in their hands.'
Someday We Will Fly (by Rachel Dewoskin)
Set in the 1940 at Warsaw, Poland, this intense novel follows Lillia, a 15-year old whose mother goes missing and is presumed dead.
Lillia's father whisks both her and her sister, Nora, away on a boat to Shanghai to save their lives from the Nazis. Far away from home, Lillia fights through malnourishment, sickness, and poverty to stay alive.
On the Come Up (by Angie Thomas)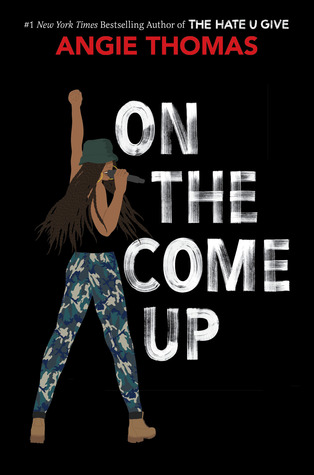 Following critically acclaimed 'The Hate U Give', Thomas' second novel follows Bri, a young teen whose passion for rap leads her to stardom— but for all the wrong reasons.
'On The Come Up' is a touching story of one's personal identity and what it means to be a young black person in America.
The Gilded Wolves (by Roshani Chokshi)
Séverin Montagnet-Alarie, treasure-hunter and wealthy hotelier, keeps tabs on the dark truths of his city. When the elite Order of Babel pushes him to help them on a mission, Séverin is offered a treasure: his true inheritance.
To hunt down the ancient artifact that the Order desires, Séverin calls upon a band of unlikely experts: An engineer with a debt to pay, a historian banished from his home, a dancer with a sinister past, and a mysterious brother in arms.
The Past and Other Things That Should Stay Buried (by Shaun David Hutchinson)
From the author of 'We Are the Ants' comes a story about the complicated friendship of two characters, Dino and July.
Dino' parents own a funeral home, and death is literally the family business. When Dino's deceased, ex-best friend July suddenly comes back to life, they must find out the truth behind the phenomenon while also coming to terms on why their friendship ended badly.
Contributed by: Cha Balcos