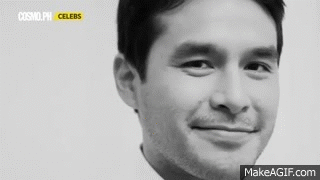 It's going to happen: Atom Araullo is going to star on veteran filmmaker Mike de Leon's comeback movie "Citizen Jake" and he is perfect for the role.
Inquirer.net mentions de Leon has casted Atom as a reel-life reporter and he is "firmly on board, having been given the all clear by his bosses."
Atom says he just "couldn't say no to Mike de Leon. I am taking this leap of faith because I believe in his ability to produce films of exceptional quality that are always imbued with social relevance."
"Mike is a genius obviously, and I'm just trying my best to keep up. I really appreciate the trust he has given me in helping shape the script and its message."
De Leon explains that Atom isn't showbiz and "in the film, I am not using 'starring Atom Araullo'…but 'featuring Atom Araullo,' instead."
Araullo mentions, "As journalists, our job is to shine the light on important issues in the hope of inspiring people to act. But sometimes, fiction actually does a better job at this, especially in the so-called post-truth era. The stakes are higher than they've ever been, and we have to be careful not to repeat the mistakes of the past."
Who's ready to watch our papi perform on the big screen?