It could be a gamechanger
Despite the resounding protests, petitions, and lawmakers backing out from the 'Anti-Terrorism' Bill, the dissent has seemed to fall on the government's deaf ears. Shocker.
The controversial bill was signed by Congress Leaders Vicente Sotto III and Alan Peter Cayetano last night, before sending it over to President Duterte this morning, June 9.
'Technically, [the bill] is as good as received…They are now printing copies in the Palace.' Sotto shared.
Sotto furthered in a separate text that lawmakers who have previously retracted their vote can't do much now. A total of 20 lawmakers have since backed out their 'YES' votes, including the bill's principal author, Rep. Rozzano Rufino Biazon.
'Ako po ay nananatiling naniniwala na kailangan natin ang isang anti-terrorism bill. Hindi ho lahat ng mga nagsalita laban sa bill na ito ay aking sinasangayunan, naniniwala rin ako sa ilang mga konsepto,' explained Biazon.
'But as a matter of principle, I believe that the House should come up with an important piece of legislation that is truly the work of the House of Representatives, not just a mere adoption of the other chamber.'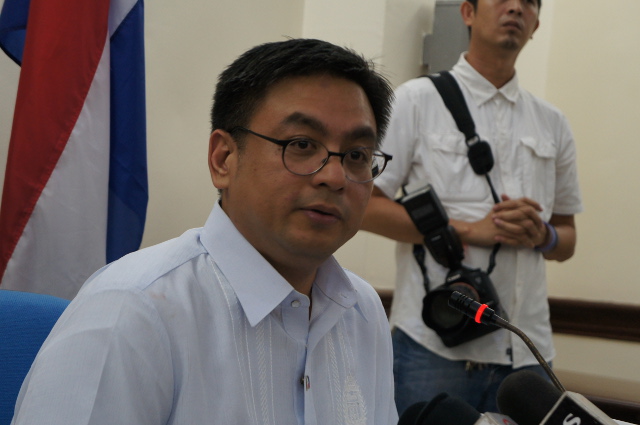 ICYDK, House Bill No. 6875 or the Anti-Terrorism Act of 2019 seeks to impose warrantless arrests to any person threatening to commit any act of terrorism, which has been accused of being too broad by various Human Rights Groups.
Whether or not Duterte makes it official, the bill will eventually become a law in 30 days, unless the President vetos it himself – which is pretty unlikely for someone who's already deemed the deathly bill as 'urgent'.
Aside from being a headscratcher in what exactly the gov't is prioritizing during a pandemic, the rush to make the bill into law (without so much as a heads-up), raises more fear than assurance for many.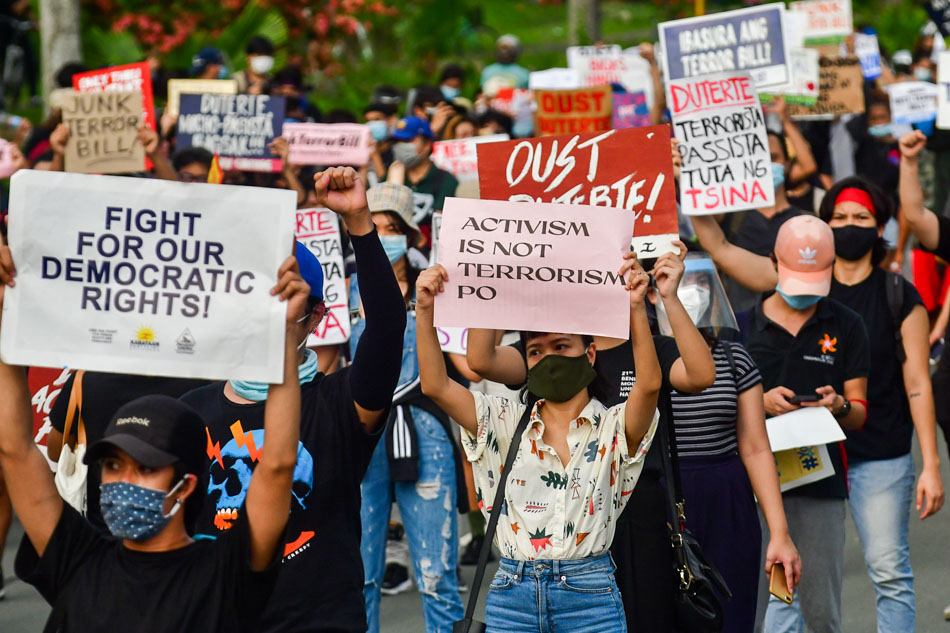 Don't get us wrong, we're all here for the bill's purpose to 'preserve national security and promote general welfare' – but please, let's not jump the gun when thousands could be unwittingly affected for something deemed oh-so 'urgent'.
Others have heeded the call, with the hashtag #ReviseTerrorBill being used in favor of revisiting the bill's extreme measures, rather than junking it entirely.
At its core, the 'Anti-Terrorism Bill' is one that has the potential to change how we carry ourselves as citizens – and something that big shouldn't be immediately implemented until we're all fully aware (and ready) for its scope.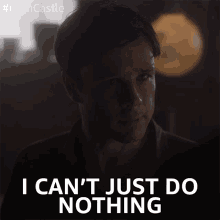 Banner credit: philstar.com