Time to nut up or shut up.
Zombieland, one of the best post-apocalyptic comedy horror films made, will be getting a sequel in 2019 (FINALLY) and with the original cast too!
During the promotions of Deadpool 2, directors Rhett Reese and Paul Wernick had confirmed that Zombieland 2 was happening in October 2019 with the whole gang: Woody Harrelson (Tallahassee), Emma Stone (Wichita), Jesse Eisenberg (Columbus) and Abigail Breslin (Little Rock)!
Wernick told Vulture:
We're going on the tenth anniversary of Zombieland. Zombieland came out October of 2009. We don't know what you get someone for their tenth anniversary, but it may be a Zombieland 2.

The hope is that we're shooting that thing early 2019 for an October of '19 release. With the original cast, by the way.

We are sitting on information that we can't entirely share at this moment, but we can just say we think fans of Zombieland who have been hoping for a Zombieland 2, that we will grant their wish very, very soon.
The film is slated to come out just in time for the first film's 10th anniversary, with Zombieland being released back in October 2009.
But just before that, we've compiled a bunch of great moments from the first movie to get you up to speed on:
When Tallahassee first met Columbus:
When Columbus followed the rules and survived his first brush with the undead:

Basically the scenes that remind you how you need to do cardio to survive a zombie apocalypse:
The cool zombie kills: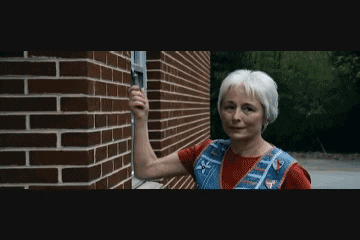 Tallahassee being a total badass:
The guy's got a soft spot for Twinkies and if he doesn't find any, well…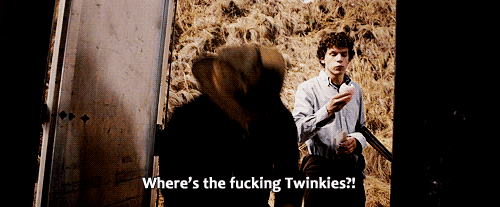 When they just went out to break a bunch of things: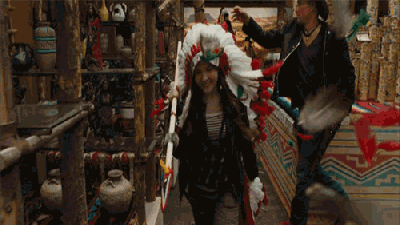 Our favorite goodbye:
This legitimate real-life dilemma:
And lastly, rule #32: