If you were a kid in the 90s, then you've probably heard of the urban legend about Alice Dixson and the 'Taong Ahas.'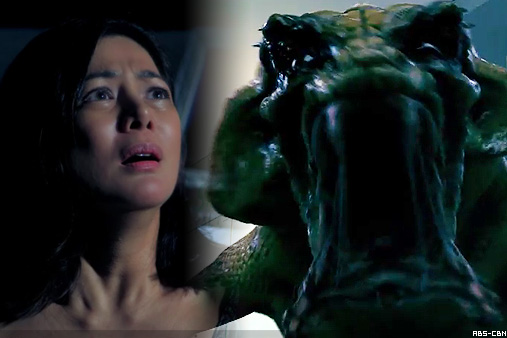 Supposedly, the actress was inside a fitting room at Robinson's Galleria when she suddenly fell and landed in the mall's basement where she encountered a half-man, half-snakelike creature.
Instead of being eaten alive, the actress survived when said creature fell in love with the actress' beauty. Rumors went so far as to claim that the Robinson's monster was actually the son of the mall owner, John Gokongwei.
This Halloween, Alice Dixson and Robinson's Malls paired up to poke fun at the long-standing urban legend, creating a legit witty ad which claims that 'It's good to revisit old stories. But it's better to make new ones.'
Watch it here:
It's good to revisit old stories. But it's better to make new ones.Watch as Alice Dixson rediscovers the new Robinsons Galleria. Exciting things ahead! #AliceAtRobinsons

تم النشر بواسطة ‏‎Robinsons Galleria‎‏ في الثلاثاء، ٣٠ أكتوبر ٢٠١٨